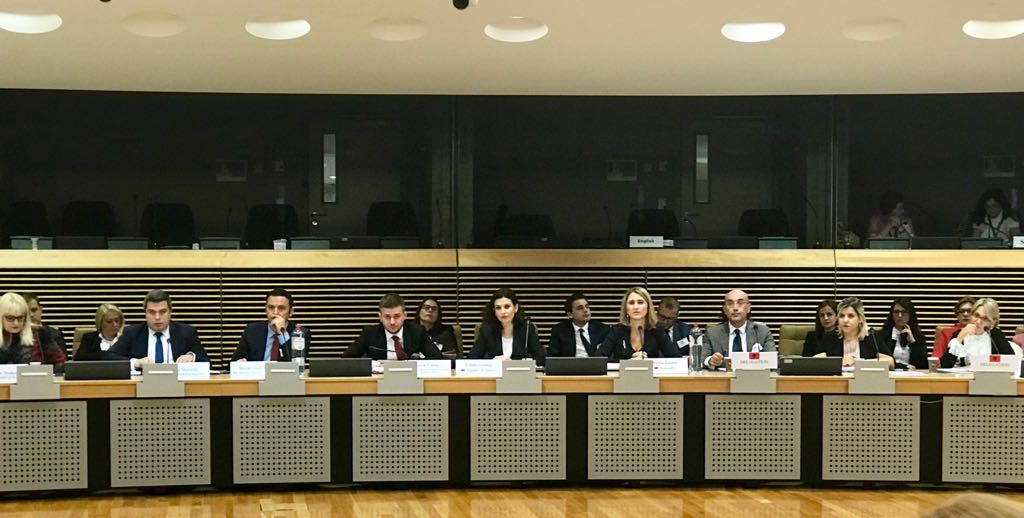 Albania and FYROM have launched the technical process of the negotiations for accession in the European Union.
This process follows the decision taken by the EU Council of Ministers in the month of June to give the green light for the start of  negotiations. Today, Albania and FYROM held their first meeting regarding chapter 23 which concerns "Judicial and Basic Rights".
This is the first among a series of meetings which will be held with the European Commission on different chapters of the accession.
During the meeting, the Albanian delegation was briefed on the EU's legal acts and main policies needed for an independent and efficient justice system. The meeting also discussed fight against corruption and human rights for EU citizens. /ibna/