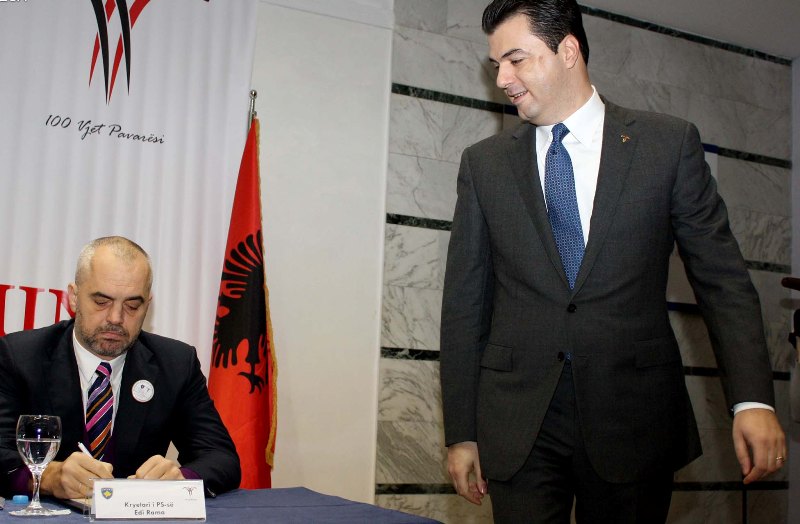 Tirana, December 10, 2014/ Independent Balkan News Agency
European diplomacy is holding intensive negotiations with the Albanian left wing majority and the right wing, in an effort to avoid the expiry of the seats of the Democratic Party in parliament, following the latter's boycott of parliament in the past six months.
In their contacts with the leader of the left wing and head of the opposition along with other exponents of the left and the right in Albania, a compromise has been demanded with the governing majority in order to bring back the opposition in parliament.
The president of the left wing group in the European Parliament, Gianni Pitella and rapporteur on Albania, Knut Fleckenstein and Eduard Kukan, the envoy of the European People's Party for Albania, have met in the last couple of days PM Edi Rama.
"Our message is that we want to support Tirana in its path to join the European Union. For this, I believe that it's important that the opposition returns to work in parliament. There are several proposals, which I will discuss with my colleagues tonight in the hope to see DP in parliament at the end of this month", says Knut Fleckenstein.
This meeting is said to have proposed a platform of five points. This plan includes the concern of the opposition to "decriminalize parliament".
Sources from Brussels say that Mr. Rama has agreed to the conditions of the opposition, as long as they're not against the Constitution.
The first point of the agreement that Brussels is aiming for Rama and Basha to sign under their supervision, requires the return of the opposition to parliament until the last plenary session of this year.
The other point is the request to vote a bill for the decriminalization of parliament within 2015. Based on the platform, this bill must be approved by the sides in the first half of 2015.
The platform also stresses that European Parliament plays an intermediary role for the negotiations between the sides and the European Commission is invited to offer its expertise for the best practice and to monitor its implementation.
European Socialist Party confirmed that the German social democrat Fleckenstein has been appointed as mediator in the negotiations with the right wing.
Meanwhile, EPP is expecting a response from the Democratic Party of Albania for mediation by Eduard Kukan. If this is confirmed by the head of EPP, Weber, then European Parliament will officially announce that it will be a mediator between the sides in Tirana upon the approval of president Schultz and the heads of the two main political groups, Weber and Pitella. /ibna/