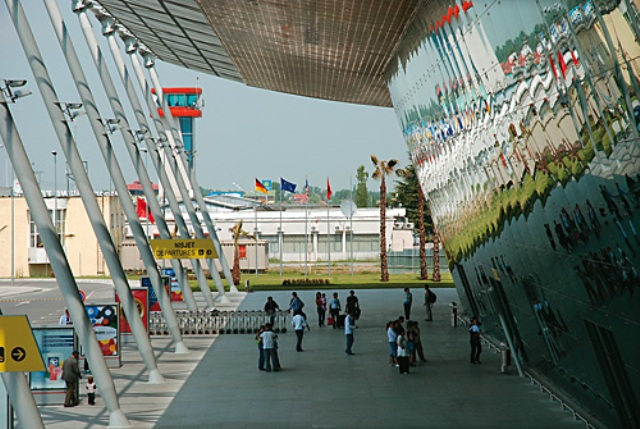 Tirana, April 29, 2015/Independent Balkan News Agency
Tirana International Airport marks this year the tenth year of the 20 year concession that the Albanian government granted to the foreign company until 2025.
This concession enabled TIA to turn into an airport with European standards.
The need to move has changed and the number of people that travel by plane has increased. An increase has also been seen in the flying space, following the removal of visas with the EU.
The Airport CEO, Rolf Castro-Vasquez says that 10 years ago, the Airport had a capacity of around 600 thousand passengers, while today, its capacity has tripled.
In the past 10 years, TIA and the Albanian government have created a strong partnership significantly improving the services offered by the Airport.
The Minister of Transport and Infrastructure, Edmond Haxhinasto says that "TIA has been a very good partner to develop the industry of civil aviation".
Haxhinasto stops on tourism, for which he says that it must be developed more and that TIA has a major role on this.
The minister warns the opening of local airports: "this partnership would be further consolidated, because we want this airport to contribute in further development of airport infrastructure, in further development of industries relating to civil aviation, such as tourism".
Haxhinasto says that talks are being held to give way to the functioning of airports in the south of Albania and to make the airport of Kukes, which is completed, functional.
Holger Linkweiler, head of the Airport's Administration Committee says that TIA is open for cooperation: "We're ready to collaborate with the Albanian government in its desire to increase the opportunities of Albania with the world. We are ready to discuss every aspect of our concession, but we must stress that we feel the exclusive partner of the Albanian government".
Although standards have changed, TIA is still small compared to European airports. TIA has 6-7 gates, something which indicates a small number of daily flights.
Low cost companies hesitate to come to Albania, saying that there is no massive market.
The Minister of transport suggests that TIA "still needs to better handle that part of the market which has not yet been explored, the low cost market".
Until this happens, Albanians will continue to pay higher prices than in European airports. /ibna/
See more:
Head of TIA: The future? We have launched negotiations with the Albanian Government
Must Albania remain with one civil airport?
Tirana International Airport under the control of a Canadian company
Four airline companies to launch 140 direct flights per week from Tirana