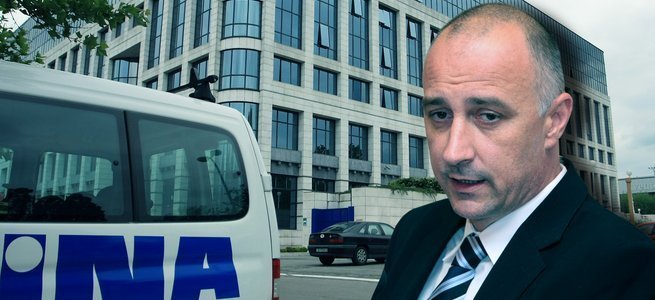 By Marija Avramovic – Zagreb
Following the breakdown in negotiations between the Croatian Government and MOL, the long and tough bickering continues today in Paris before the arbitration tribunal of the International Chamber of Commerce, where Croatia will try to prove that the contract with MOL is illegal and annul it.
The arbitration, which the Government launched back in January, starts today. The Croatian side bases its argument on a final judgment that former Prime Minister Ivo Sanader took bribes from MOL board chairman Zsolt Hernádi, according to Croatian media.
The three-member arbitration panel chaired by Neil Kaplan – Jaksa Barbic on and Jan Paulson also sit on the tribunal on the Croatian and Hungarian side respectively) will decide on the request of the Croatian government to overturn controversial agreements signed by Sanader in the gas sectorwhich involved transferring management rights to the Hungarians.
Although they do not have 50% of the company, Hungarians were handed the right to place three members on the board.They also chose the Head of Administration whose voice is crucial. In the Supervisory board, MOL has five members, three are Croatian and one is a labor representative.
If Croatia succeeds in its claim that the contract is null and void, the state will be compensatedretrospectively up to and including 2003. When both the administration and Supervisory board had seven members, only two of them were from MOL.
In other words, Ina returns to state management while Hungarians from the first round of negotiations fight against this.
Economy Minister Ivan Vrdoljak insists that MOL is ruining INA and the Government will therefore seek compensation as well because it believes that MOL, ignoring refineries and oil stocks, failed to increase the value of INA for 6 billion dollars. Hungarians refute the claims as absurd.
The two largest shareholders of INA – the government, which has a 44.84% stake and MOL, which has 49.08% – begun official negotiations regarding INA in mid-September last year. The second round of negotiations was held in early November last year, and the third in mid-January this year.
The fourth round of negotiations was held on May 7 when government and MOL's negotiators said they wanted to speed up the negotiations.
Each of the five rounds of negotiations ended in a fiasco, with the last meeting held just two weeks ago. Now arbitration will take over.
Economy Minister Ivan Vrdoljak traveled to Paris today in relation to the case.