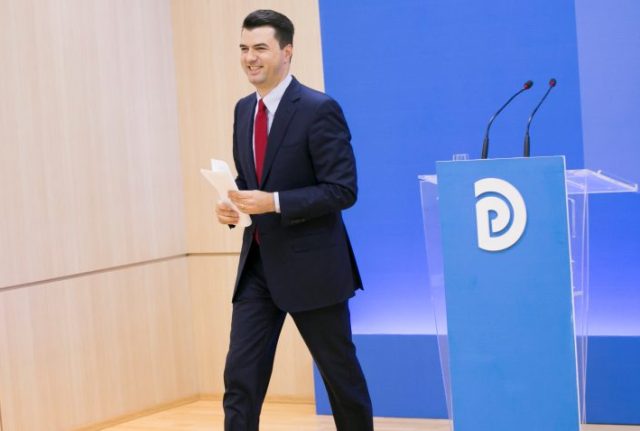 Albania was granted today a conditional recommendation by the European Commission for the launch of EU accession talks.
In the spring of 2018, the EU is expected to decide if it will accept this recommendation and if this happens, the second half of 2018 could mark the launch of negotiations, which includes a large number of chapters.
The leader of opposition, Lulzim Basha considers the recommendation of the European Commission for the launch of talks between the EU and Albania, as a victory of the Albanian people. But he is convinced that the opening of negotiations is a process that will be finalized by the right wing, once it comes in power.
"The Democratic Party is the party that will open the negotiations with the EU. We will make it through the unification of all Albanians who want a government which is controlled by the citizens and not by crime and corruption".
Basha said that "the launch of talks will be a long and irreversible journey".
According to him, the opposition has collaborated and has not served as an obstacle to reach this important station of European integration. Basha refers to the consensus reached on the Reform in Justice and law on decriminalization.
Now, the opposition is focused on the June 2017 elections and Basha says that they must be free and fair. "Free and fair elections will replace a corrupt government controlled by crime with a government controlled by the Albanian citizens and which serves to the Albanian people". /balkaneu.com/