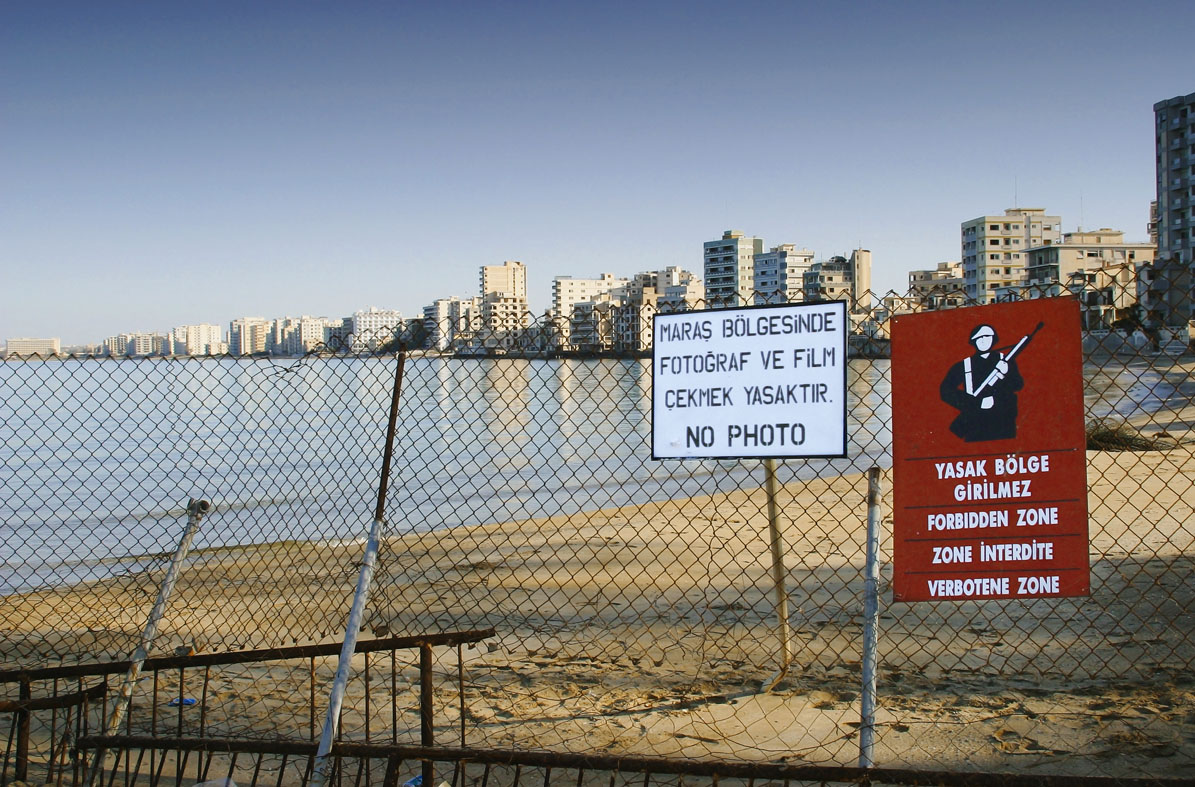 Nicosia, August 25, 2015/ Independent Balkan News Agency
By Kyriacos Kyriacou
The negotiators of the Greek Cypriot and the Turkish Cypriot sides, Andreas Mavroyiannis and Ozdil Nami respectively, resumed Tuesday their meetings, following a short summer break.
The negotiators, will have contacts on a daily basis until Monday for a number of issues in order to prepare the next leaders` meeting, namely President of the Republic Νicos Anastasiades and Turkish Cypriot leader Mustafa Akinci, scheduled for September 1st.
According to post of UN mission in Cyprus on Facebook "Negotiations on a ‪Cyprus settlement picked up again today at Ledra Palace Hotel after a brief summer break. DSASG Lisa Buttenheim facilitated the meeting of Greek Cypriot negotiator Andreas Mavroyiannis and Turkish Cypriot negotiator Ozdil Nami, and their teams. They are set to meet every day this week in the lead-up to the next leaders` meeting on 1 September".
In their previous meetings, the negotiators had contacts with the working groups for the economy, the property issue and EU matters.
Cyprus has been divided since 1974 when Turkey invaded and occupied its northern third. The leaders of the two communities have been engaged in UN-backed talks since mid May with the aim to reunite the island under a federal roof.
FM calls on Turkey to seize the opportunity
The Cyprus talks, which resumed earlier this year after a long break, are continuing intensively and up to this day the leaders of the island`s two communities, President Nicos Anastasiades and Turkish Cypriot leader Mustafa Akinci, have made substantial progress, Foreign Minister Ioannis Kasoulides has said.
Addressing the Conference of Overseas Cypriots, taking place in Nicosia, the Minister said that result of the recent elections in the Turkish Cypriot community is an encouraging development and contributes to the positive climate of the Cyprus peace talks, which resumed last May.
He pointed out that anyone can understand and draw the conclusion that what was missing for progress all these years was the lack of will by the Turkish side.
Kasoulides said that now patience, persistence and commitment to the ultimate goal are needed, welcoming the international community`s willingness to help. However, so far at least, this is not necessary, he added.
"Turkey has to play a very important role in solving the problem and we expect it to seize the opportunity the positive climate in Cyprus has created in order to abandon its intransigent stance and contribute constructively to the process, letting Cypriots to agree to the solution they wish", he pointed out.
FM noted that the issue of security is pivotal and it should be provided via a solution for both the Greek Cypriots and the Turkish Cypriots.