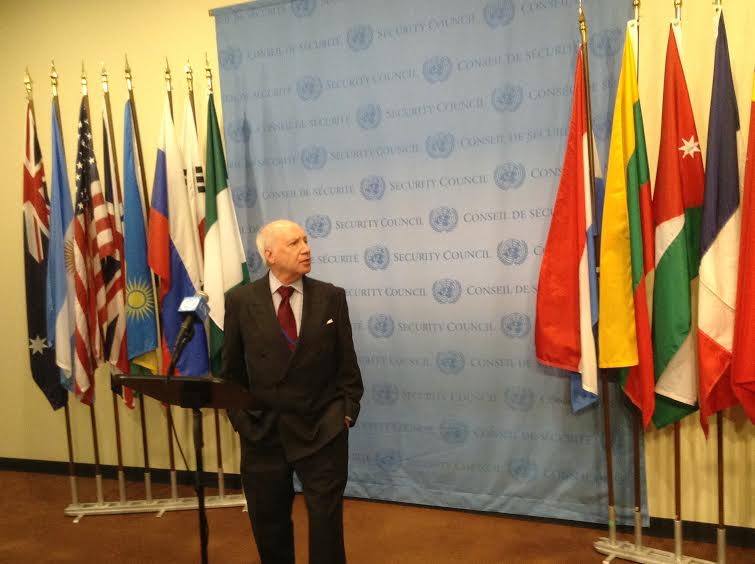 Skopje, March 28, 2014/Independent Balkan News Agency
By Naser Pajaziti
The issue of the name dispute and the last round of negotiations held two days ago in New York with the intermediacy of UNO, is a topic of debate in political circles.
After the negotiations, UN intermediary, Matthew Nimetz declared that there's been no progress between sides in this contest. But, political parties are also sending signals from their meetings throughout the country.
But what do analysts and experts of political developments say on the new round of negotiations and what are their expectations?
Analyst and former politician Mersel Bilali declared for IBNA that the meeting in New York didn't produce any clear signals as to whether there can be any serious expectations which give way to the solution of the name dispute.
"I believe that there has been no progress and nothing spectacular can be expected. This was also declared by Mr. Nimetz. We expect that the next NATO Summit will decide for our country to be closer to the Alliance. We have information that the mandate of UNO negotiator, Matthew Nimetz may be ended", says analyst Bilali.
Former ambassador and diplomat Risto Nikovsky says that nothing is expected from the meeting in New York between Nimetz and the Macedonian and Greek side, due to the atmosphere of elections in both countries.
"One thing is clear, that the solutions offered by Nimetz upon which Greece insists will not be successful, because the solutions that are offered are unacceptable for us as we are asked to give in to submission and capitulation", said ambassador Nikovski.
But, according to him, new developments are expected, especially in the aspect of the integration of the country in the NATO, following the latest developments in Ukraine and Crimea. "We're expecting new developments to take place, as the Alliance will not allow Russian influence to expand in the Balkan and in this aspect, we will have another approach to make the Balkan countries part of NATO", said Nikovski.
But, the name issue is being used in the campaign only by the party in power, VMRO-DPMNE, where its candidate, George Ivanov has once again launched last evening messages relating the name dispute.
"We will not accept the amendment of the Constitution in order to change the constitutional name. We will not even accept ideas or proposals which would endanger the Macedonian national identity", said Ivanov.
On the other hand, the candidate of the Macedonian opposition, Stevo Pendarovski has not made this issue a priority of his campaign. /ibna/