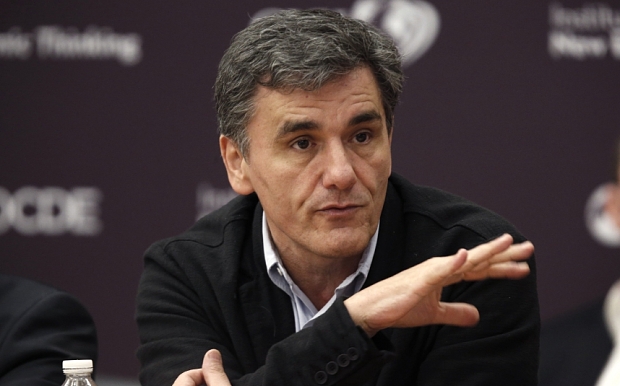 Athens, July 27, 2015/ Independent Balkan News Agency
By Spiros Sideris
Negotiations on technical echelons level, for the third support programme, are expected to start Tuesday, according to sources within the ministry of finance.
The same sources claimed that the heads of institutions will postpone their arrival to Athens for two or three days, but state that the delay is due to technical and not political or diplomatic reasons.
As to where and how negotiations will take place, the sources of the ministry reported that "discussions on this issue are at good point".
Earlier, Reuters had imparted an alleged source of the MoF, according to who, consultations will begin Monday.
According to Reuters, the same official, who did not wish to be named, denied the allegations that the Greek side attempted to block the access of creditors' teams to government agencies.
"We have no problem for them to visit the General Accounting Office", he reportedly said.
Dombrovskis: A Grexit is not in the agenda
The possible exit of Greece from the Eurozone is now out of the question, told the newspaper La Stampa the vice president of the European Commission, Valdis Dombrovskis, according to Reuters.
"A Grexit is definitely out of the discussions", said the Vice President of the European Commission.
Regarding the issue of the sustainability of Greek debt, Dombrovskis admitted that "a recent analysis on this issue highlighted some concerns".