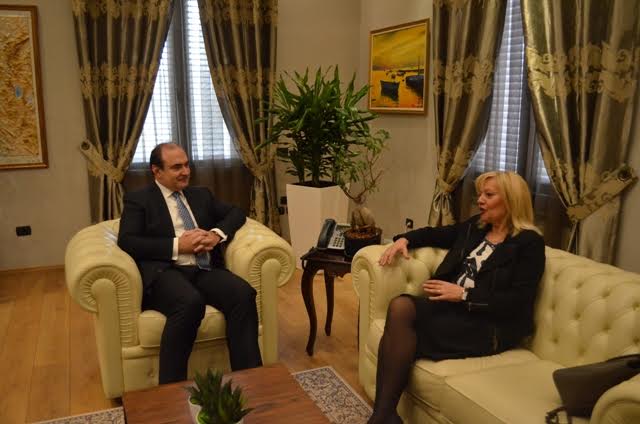 Tirana, 12 February 2016/Independent Balkan News Agency
Albanian and Croatian authorities are trying to find ways of cooperation in order to bring both countries closer in the aspect of transport.
Currently, there is no direct sea line between Albania and Croatia and no direct flights.
Minister of Transport and Infrastructure, Edmond Haxhinasto has held a meeting in Tirana with the new ambassador of Croatia, Sanja Bujas Juraga (photo).
In the framework of the relations between the two countries, it was stressed that cooperation in the domain of transport should be strengthened.
Sources from the Ministry of Transport and Infrastructure told IBNA that the meeting agreed on planning a meeting of the joint commission in the domain of transport.
It was agreed to establish a new sea line between the two countries which will link the port of Durres, the biggest in Albania with that of Dubrovnik.
Authorities are also looking into the possibility of introducing a direct airline between Zagreb and Tirana.
These two lines would help the movement of people as Croatia is an area much required by Albanians. Albanian authorities are also hoping on developing Croatian tourism and business in Albania.
Currently, tour operators offer many organized trips, especially to Dubrovnik, but transport is mainly done with buses, which is tiresome and requires many hours of travel  and for most of the itinerary, the roads are far from the modern standards. What's more, these travels also bear the stress of stopping in border crossing points, where passengers undergo tiresome checks. /ibna/