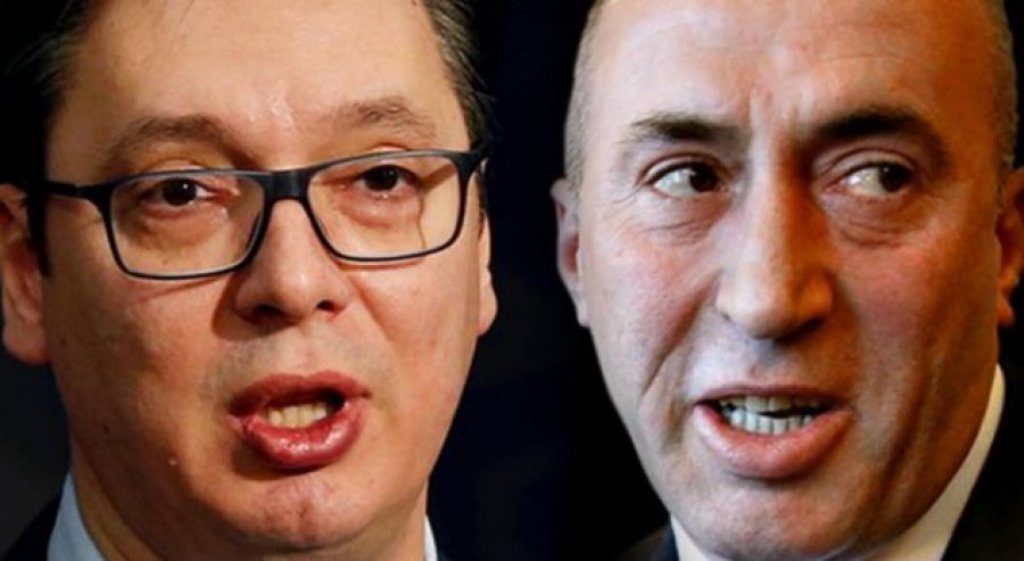 At a time when the European Union and United States of America have called for dialogue between Kosovo and Serbia to continue, the Serb President, Aleksandar Vucic has launched strong criticism against the new government in Pristina.
In a press conference delivered addressed to the nation, Vucic has considered the new Prime Minister of Kosovo, Ramush Haradinaj as a criminal.
While commenting the entry of the Serb List in the new government of Kosovo, Vucic said that this party had no other alternative.
According to him, it would be worst if the Serb List joined Albin Kurti, because his party is committed for unification with Albania.
Vucic said that the second alternative that the Serb List had was to support no one, while the third alternative was to back Haradinaj led government, adding that Haradinaj is a "criminal".
Meanwhile, the Prime Minister of Kosovo doesn't share a good opinion about the Serb president either. During the election campaign, he has considered Vucic as a student of the former dictator, Slobodan Milosevic.
"I have known his former chiefs, Milosevic and Sjesel, when he was his student. He must apologize about the crimes that his former chiefs have committed against Albanians", Haradinaj said.
Meanwhile, analysts in Pristina told IBNA that no positive results are expected in the dialogue for the normalization of relations between the two countries.
Analyst Vilhard Shala told IBNA that the declaration of the Serb president, Aleksandar Vucic is a signal that shows that relations between the two countries will be tense for a long time.
"We cannot talk about normalization of relations. The declaration issued by the Serb president against PM Haradinaj shows that Serbia doesn't intent to recognize Kosovo as a state. This country will continue to block Kosovo's accession in international organizations", Shala said. /balkaneu.com/