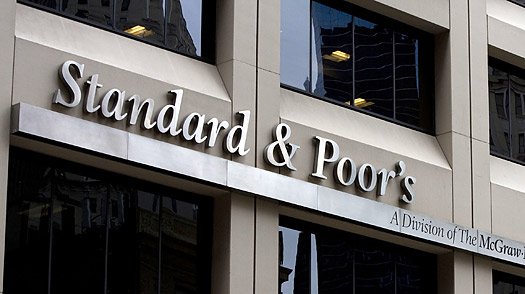 By Natasa Radic – Zagreb
Agency Standard and Poor has lowered its outlook for the Croatian credit rating from stable to negative. In doing so, they maintained a current rating status for borrowing in foreign and local currency debt to BB +. Continued weakness of the economy, coupled with limited incentives reform could lead to a further downgrade of Croatian economy, concluded the agency.
Standard and Poor's analysis says that the Croatian accession to the EU is a great opportunity to address the key challenges of growth, competitiveness and productivity, although it is unlikely that Croatia will make full use of EU funds, which are available to the country for a period between 2014 and 2020.
-In 2014 and 2015 we expect that domestic demand remains suppressed due to private sector deleveraging and high unemployment rates. Since 2014 we expect a slight recovery to attract EU funds, but the risks for these projects are still increased. Some of them relate to the competitiveness and challenge in an otherwise historically successful tourism sector – states Standard Poor's in its report
The Agency believes that there are indications of positive change, since the Croatian government announced the privatization of state enterprises, and proposed reforms to improve the business climate.
Standard and Poor's estimate that, when in October Eurostat publishes data on the fiscal situation in the EU, Croatia could be faced with instituting proceedings of the excessive debt.
In addition, the agency believes that the European Commission may call upon the Croatian Government to focus the fiscal consolidation more on the expenditure side, while the government is now more focused on the revenue side of the budget, including the planned privatization, and that its efforts have stalled in it as a result of low economic growth and rising interest rates to reflect the government's debt.
In a telephone interview with Hina, Finance Minister Slavko Linic said that such rating of the agency Standard and Poor's is a message to the government to speed up the reforms and strengthen the process of restructuring of public enterprises.