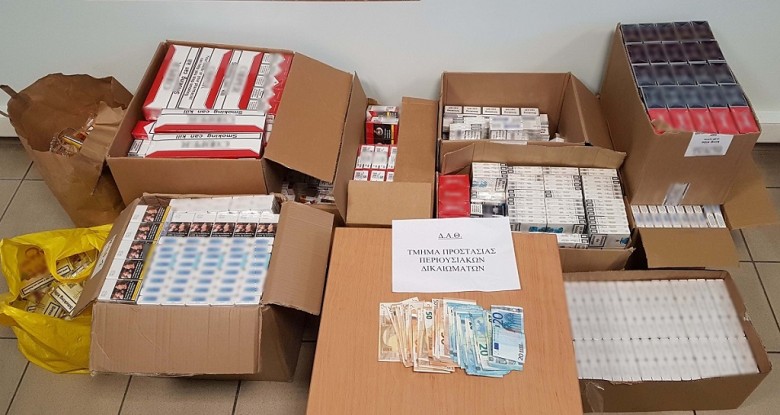 The call for continued action against the illegal trade of tobacco products was reiterated by Papastratos company, following the publication of a new report by KPMG, which recalls the negative implications and economic impacts of the illicit cigarette trade.
According to the independent KPMG "Stella Report", which was commissioned by Philip Morris International (PMI) and regards the consumption of illicit cigarette in the European Union (EU), the the illicit cigarette market in Greece has risen to 23.6% in 2018, and the country obtains the negative lead with the largest proportion of illegal cigarettes in the EU, which cost the state funds 690 million euros in 2018.
Largest quantity in EU
At the same time, the second negative lead for Greece, as the largest quantity of counterfeit cigarettes in the EU was also recorded (1.5 billion cigarettes).
"Illegal trade has enormous costs. Not only financial but also social. We are all now aware that the proceeds from illegal cigarettes fund international criminal networks and terrorist organizations. We have a big, lasting threat ahead of us, which in Greece has become an epidemic," said Christos Harpantidis, President and CEO of Papastratos, commenting on the Report.
According to the report, in 2018, consumption of illegal cigarettes in the EU was estimated at 8.6% of total consumption, equivalent to 43.6 billion cigarettes, which is equivalent to four times the legal consumption in Greece. The consumption of illegal cigarettes in the EU remained at the same levels as in the previous year, but according to the study, consumption of counterfeit cigarettes increased by 30% from the previous year- the highest levels recorded so far./ibna