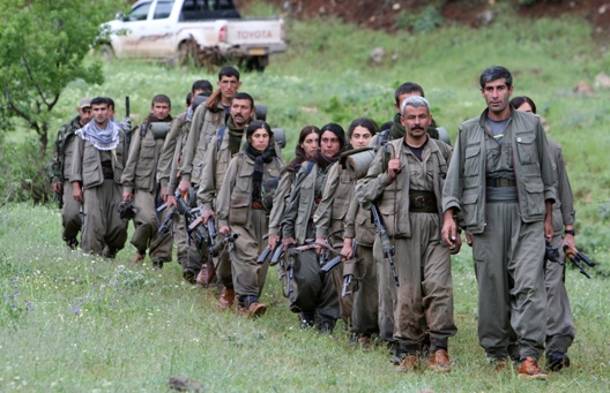 By Manolis Kostidis – Istanbul
Recep Tayyip Erdogan reportedly delivered negative messages regarding the Kurdish issue to wise men commission members that visited him at his office in Istanbul.
Turkish daily Taraf says "Erdogan seems unwilling to offer Kurds any concessions".
Despite reports of a PKK "mass withdrawal" from Turkey, the Turkish Prime Minister revealed only 15 pct of Kurdish militants have left the country for northern Iraq. The Turkish press reports as much as 50 pct of PKK powers had departed. The Kurdish armed organization appears to be skeptical and while it has ceased attacks it isn't leaving Turkey despite Abhullah Ocalan's plea.
Erdogan also rejected a request to decrease the 10 pct electoral threshold and stressed "political parties must work harder to reach the percentage". Reducing the threshold was a standing demand of the Kurds as a political party needs to score more than 10% nationwide in order to be represented in Parliament.
Meanwhile, the Turkish Prime Minister denied reports claiming the government is preparing a bill for "mother tongue" education. "There is no such plan" the PM said, and stressed that Kurdish was now offered as an elective course in schools and also as private lessons, while also noting that Kurdish language departments were now open in universities.
Mother tongue education is also a long standing Kurdish demand.
Selahattin Demirtaş, co-chair of the Peace and Democracy Party (BDP) also expressed reservations over the finding of a solution to the Kurdish issue. "Developments in the ast 15 days have caused a minor glitch to the solution process. The government's tough stance in Gezi and the rapid increase of violence in the streets as well as the recruitment of new armed guards have raised doubts over the government's willingness for the process to continue. An issue was created but that doesn't mean the search for a solution is over.