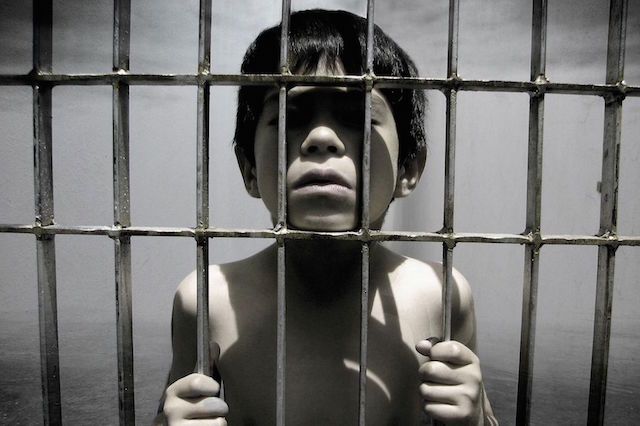 At first, someone might come to the conclusion that the title was wrongly read or understood the wrong way. But going back to (media) articles that have covered the subject, one will realise that no mistake was made.
"In Turkey, hundreds of minors imprisoned on 'terrorism' charges" reads a title of a piece written back in 2009, "17,000 women, 515 babies in Turkish prisons: SCF report" reads another one of the spring 2017 which was based on a relevant report by the Stockholm Center for Freedom (SFC), "Forced Inmates of Turkey's Prisons: Small Children" has been an article by the Platform for Peace & Justice (PPJ) only to get to today and the "197 children in prison on terror charges in Turkey" by the online English edition of Turkish Hurriyet.
Admittedly, this is a very sad truth, though one that no person should close the eyes to. Turkey is having serious issues with supporting and respecting human rights laws, the more so after the attempted coup of 2016.
Hurrieyet reports that, according to the General Directorate of Prisons and Detention Houses, Turkish jails are home to "Some 197 children (…) on terror charges and a total of 2,767 children between the ages of 12 and 18 were in prison in Turkey as of Aug. 1."
The numbers are shocking and the reason behind -at least- many of the imprisonments of underaged inmates are overwhelming. On one hand, hundreds of babies, children and youth have no option apart from staying behind bars because their mothers were jailed so they are living with them. On the other hand, they might belong to the unlucky young lot who, based on Turkey's competent strict antiterrorism laws, "(…) that allow for juveniles to be tried as adults and even be accused of 'committing crimes in the name of a terrorist organisation' for participating in demonstrations", were tried and sent to a cell as these laws dictate. The Christian Science Monitor goes on saying that,    "Critics and rights defenders say the amended antiterrorism laws are deeply flawed and also violate international conventions on the detention of children."
Very few minors get the chance to be properly educated, fed, rested or entertained. It is hard to believe, but large numbers of them are even put not in juvenile prisons but inside cells with adults.
Although data is heartbreaking, proving the harshness of some of Turkey's laws, the issue in question is brought up often in parliament too and seems to have grabbed the attention of many progressive Turkish politicians of today who wish for things to change.
The case was discussed by lawmaker Onursal Adıgüzel, of the main opposition Republican People's Party (CHP) who received this response to an official question of his: "1,403 of these children were in children's educational facilities and juvenile prisons while 1,364 of them were currently in adult prisons (…) Of those in prison on terror-related offenses, 15 of the 197 children were residing in education facilities and four of them were currently enrolled in an education system" with only one attending university…/IBNA