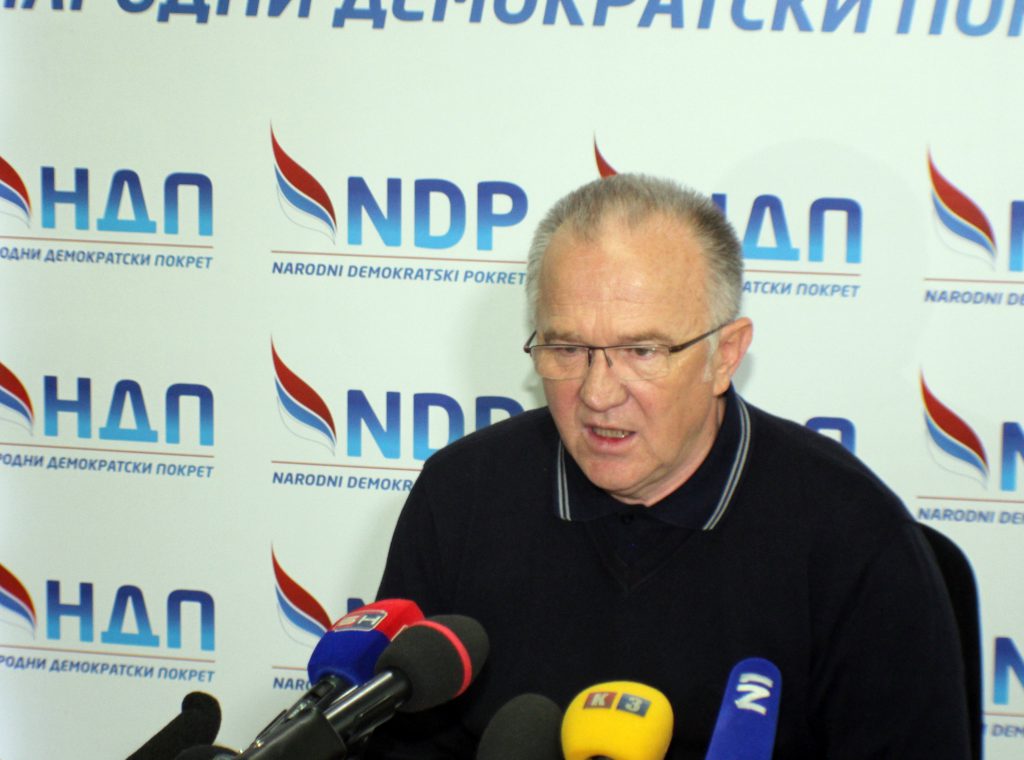 National Democratic Movement RS (NDP) put under question on Monday the International Court of Justice in The Hague verdict in 2007 in the case of Bosnia and Herzegovina against the former Federal Republic of Yugoslavia for genocide during the war.
The president of the NDP, Dragan Cavic told reporters that this is an absolutely logical question because the BiH Presidency on the appointment of Sakib Softic as an agent at the trial, was never published in the BiH Official Gazette.
"According to the law, decisions of the BiH Presidency shall be published in the Official Gazette, and shall enter into force eight days after publication. It was also said in this case, but there was no publication", Cavic says.
He added that, because of the questionable status of Softic as an agent, all his role in this case means that he falsely represented himself and then the entire procedure is therefore null and void. NDP, for filing a request for review of the judgment in this case, filed a criminal complaint against Sakib Softic BiH and the Bosniak member of the BiH Presidency, Bakir Izetbegovic to the BiH Prosecutor's Office .
"We think that there are grounds for believing that Softic with his actions without adequate institutional powers of the Court of Justice in The Hague committed criminal offense of impersonation and unauthorized exercise of official acts under the Criminal Code of the Federation of BiH", Cavic said.
Speaking about Bakir Izetbegovic, the NDP believes that he committed the criminal offense of Abuse of Office and that with his actions mislead the citizens of BiH, persons gathered in the Sarajevo City Hall on consultations about request for review, as well as victims of the tragic events during war giving them false hope that Serbia will be convicted of genocide in BiH.
"Since the beginning of the whole process, we argued that the actions Softic started, and which were initiated and supported by Izetbegovic, will fail, and that they are illegal and illegitimate activities", Cavic said.
Stressing that the NDP believes in the legal system in BiH, the president of this party said that he hoped that judiciary system will react very quickly as in the case of the organization of the referendum on the RS Day, the celebration of this holiday, and lineup of units of the BiH Armed Forces in Banja Luka. Čavić recalled that in that case the judicial system on the joint level in BiH reacted so quickly that some of the suspects have already been interrogated by the State Prosecution. He also said that the NDP in this way protects the constitutional order of BiH./IBNA