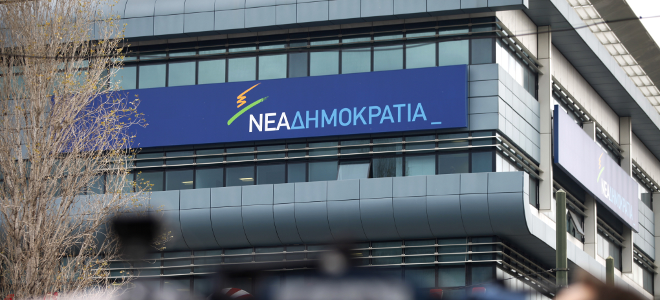 Athens, September 25, 2015/Independent Balkan News Agency
By Spiros Sideris
From Friday, September 25 until next Friday, October 2 will be able to file their applications those members who wish to be candidates for the presidency in ND. This was decided in the first meeting of the central electoral committee, without however announcing the election date.
Members of KEFEA decided the following:
a) A deadline was set for submitting nominations for the election as President of the party in the period from 12:00 hours Friday, September 25, 2015 (start time) until 18:00 hours Friday, October 2, 2015 ( end of deadline). The nominations of those interested will be submitted to the office of the President of K.EF.E.
b) Interested parties or the documents written by those persons who are authorized. will be able to receive a copy of the list of members of the Political Committee and the last National Conference, from the office of the Special Secretary of the Policy Committee.
c) A deadline was set for submitting any objections to the nominations submitted for election to the office of President of the party, in the period from 18:00 hours Saturday, October 3, 2015 (start time) until 14:00 Monday, October 5, 2015 (deadline).
d) It was decided that the K.EF.E. will be convened immediately after the deadline for the submission of any objections (Monday, October 5, 2015 at 14:00), in order to rule over them. The adoption of such decisions should have been completed by 20:00 Monday, October 5, 2015.
e) Upon completion of the above procedure, and with a specific record-decision the K.EF.E., will be designed and validate the final list of candidates (in alphabetical order), who will be entitled to participate in the election of the new President of New Democracy.
At its next meeting, with the participation of representatives of the candidates, the K.EF.E will decide the election date".