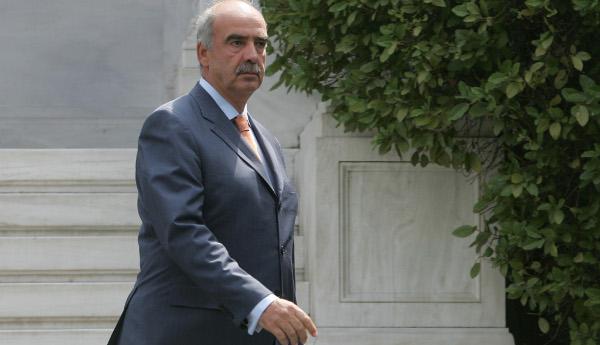 Va
Statements made by the former President of the New Democracy Party Vangelis Meimarakis, to journalists on Thursday afternoon created a major issue amongst ND politicians.
Vangelis Meimarakis commenting to journalists on Kyriakos Mitsotakis' statement in a TV interview that ND will not back further measures said that this is a stance made by someone who is playing it safe since the government has the parliamentary majority.
He recalled, in fact, that when he was president of ND in the critical September of 2015, SYRIZA lacked the majority and there was a Grexit possibility if he did not say "yes" to the agreement. "Now it's just tough guy posturing saying no," he said and noted that his attitude has been justified.
Finally, he insisted on national concord and took a shot at Alexis Tsipras for not accepting his proposal for setting up a national negotiating team.
On the ND side they downplayed the statements and stated that Meimarakis' response was related to comments made by ND member, former Minister Makis Voridis and not to the President Kyriakos Mitsotakis.
As far as the government continues on its course and the evaluation will close, with or without a political solution, this seems to be making ND and its President quite nervous. The information coming out in court concerning  the involvement of the head of NDs family in the Siemens scandal, is making the political climate even heavier for Kyriakos Mitsotakis.
The underground war raging in the ranks of ND executives, with the Karamanlis team on one hand and the Samaras team on the other, as well as between former president Vangelis Meimarakis and Kyriakos Mitsotakis, is starting a debate which as ND members told IBNA does not exclude changes in the party's leadership by the summer.
Revelations announced by the press concerning the Mitsotakis' role in the Siemens scandal as well as his wife's assets which she still has not made public, will play an important role in the future more so than the political failures with which some blame the ND leadership with.These two points give the government the opportunity according to statements by members of ND, to cancel out the opposition's work and for ND to be constantly apologizing because of its leader./ΙΒΝΑ