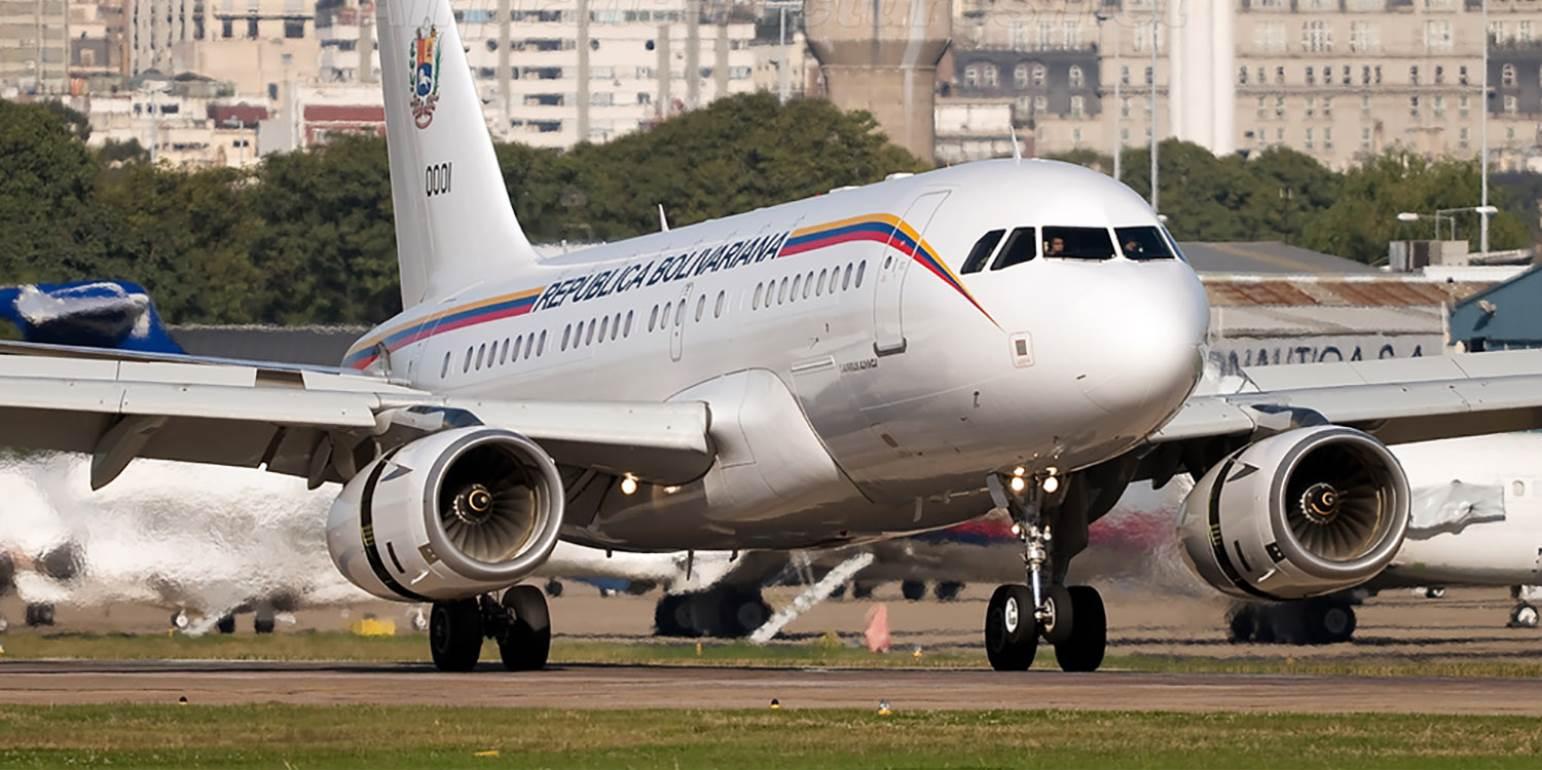 Main Opposition party New Democracy has launched an attack against the government with a "perfume" of Venezuela, on the occasion of the short stop of a Venezuelan government plane for refueling and technical control in Athens.
The incident took place last Saturday when the plane carrying Nicolas Maduro's Foreign Minister Jorge Arreaza landed at El. Venizelos airport to refuel, as the Civil Aviation Authority has officially announced.
Following press reports in the Greek press asking questions about whether there was a secret meeting of the Venezuelan minister with Greek officials, New Democracy called on the government to answer why a landing permit was issued, siting the opposition in Caracas that the Maduro government illegally transfers gold and relatives of officials.
There was no meeting with anyone except the officers, confirms the Civil Aviation Authority
The government responded to the allegations, calling them conspiracy theories, while the Civil Aviation Authority said in a statement that it was a landing aimed at refueling and that a flight plan had been filed. Indeed, it is underlined that, at the request of the Embassy in Athens, the VIP room of the airport was made available where Arreaza did not hold any meetings other than with the embassy staff.
"The claims that the Foreign Minister is carrying gold are idiotic", says the Venezuelan Ambassador to Athens
This was confirmed by the Venezuelan Ambassador who underlined that he met with the Foreign Minister unofficially, since as he stressed that there was no planned visit.
Meanwhile, opposition MP Josse Gera expressed to Greek Skai television the appreciation that this event is related to the transfer of gold.
"It is foolish to think that in a flight of these dimensions is transported gold and that the Venezuelan Minister of State himself is carrying the gold to take it out of the country," Venezuelan ambassador to Athens Freddy Heusou commented in the Journal of Synods Fernandes Torres.
New Democracy sends letter to Mogerini
New Democracy is attempting to strengthen its allegations of a close relation between the Tsipras administration and the Maduro government, with the spokesman of the party, M. Spyrakis, giving a European dimension to the issue. Spyrakis has sent an urgent question to the head of European diplomacy, Federica Mogherini, asking whether the stop of the plane of the Maduro government in Athens is in line with the European Union's position towards the regime in Venezuela.
From the Maximos Mansion they point out that Arreaza participated a few days before the incident, at the UN General Assembly in Geneva, dismissing the questions of the ND as "jokes" and "conspiracy theories". They point out that, apart from Greece, before the visit to Switzerland, it had made a corresponding stop for refueling to Portugal./IBNA