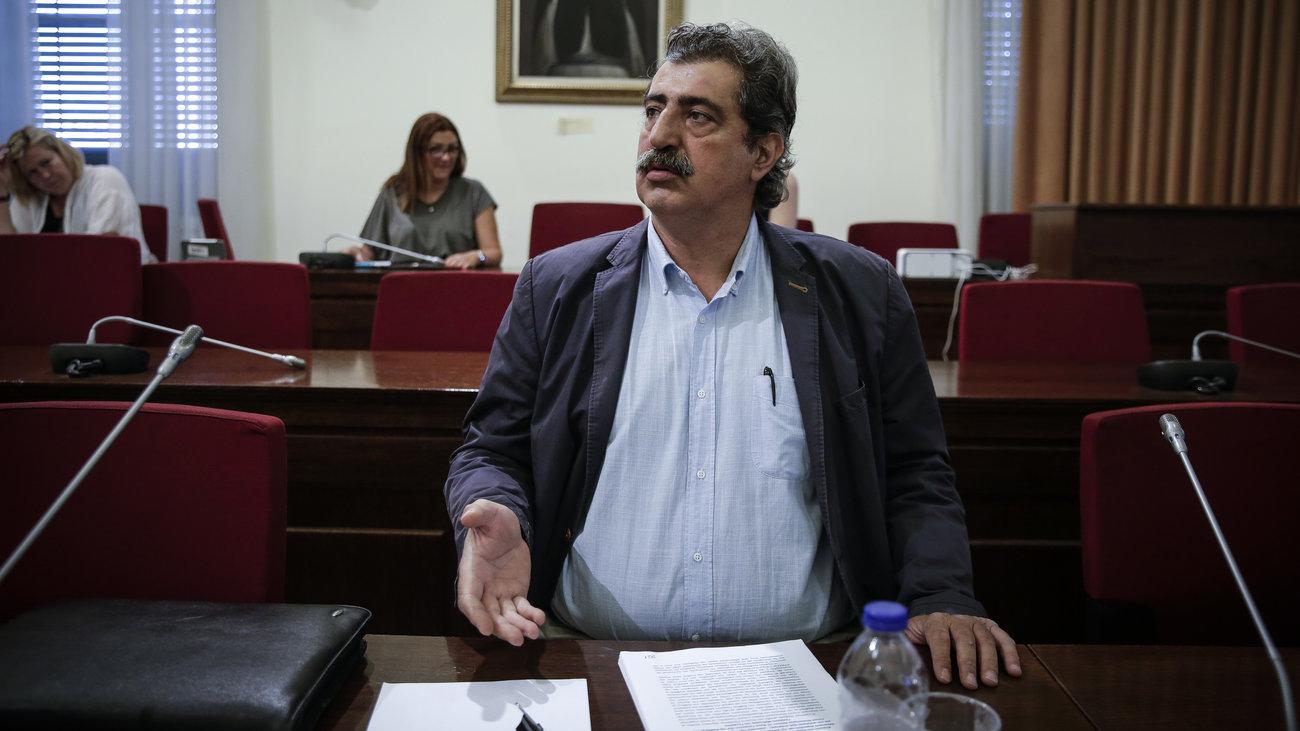 The lifting of the parliamentary immunity of former Minister of Health Pavlos Polakis was decided by a majority vote the parliament's ethics committee, triggering strong reactions from SYRIZA.
The former minister, who had fought very strongly against ND, the Central Banker and the "blue" unionists in the department of Health, occasioned by scandals and cases that have been revealed, was the target of the ethics committee for two cases.
One of them concerns the recording of Mr. Polakis's conversation with Governor of the Bank of Greece Yiannis Stournaras, and the second case regards the offence of defamation, after a complaint from the chairman of CDC's employees, Stamatis Poulis.
Regarding the waiver of immunity, eight members of ND, KINAL and the Hellenic Solution voted for it, while "no" voted KKE, MERA25, with the representative of SYRIZA, D. Tzanakopoulos withdrawing from the vote denouncing it as "a constitutional aberration, murder of personalities and revanchism."
SYRIZA denounces constitutional aberration and revanchism
D. Tzanakopoulos, speaking to reporters, spoke of a "parody" meeting. According to SYRIZA, the constitutional order provides for the establishment of a preliminary selection board which will decide on the charges, since they concern acts during the ministerial term.
"If ND wants to avenge Paulo Polakis for what he has previously revealed, it has to find the courage to do so in a Special Court rather than hiding," the SYRIZA parliamentary spokesman said.
"The House respects all deadlines and is not prepared to give rise to unfair comments and biased behaviour," the Chairman of the Parliament commented.
The final decision will be taken by the plenary assembly of the parliament that will be called to vote on the lifting of the immunity of the former minister. A process in which the ND-SYRIZA conflict is expected to escalate./ibna