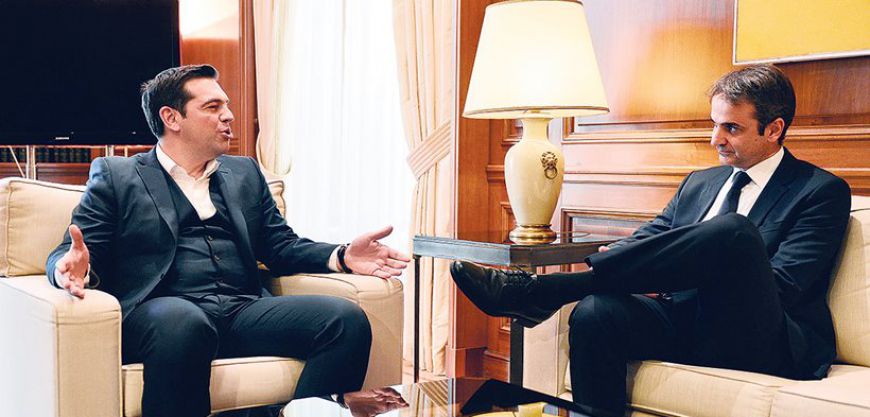 Main opposition New Democracy (ND) head Kyriakos Mitsotakis "called for a single and unified agreement on the FYROM name issue", ANA-MPA reports, while he simultaneously accused the Greek premier, Alexis Tsipras of a backdown from the Bucharest agreement between Greece and fYROMacedonia.
Mitsotakis believes that the solution to the name issue "must be single and indivisible". I not, then, he said Greece should not accept it.
Mitsotakis noted: "We will not become complicit in an arrangement that harms the Greek country and Greek psyche".
The ND leader added that, "The prime minister, instead of improving the acquis of Bucharest and moving national objectives further, is prepared to back down. He has left out the issue of irredentism, from the start," the main opposition leader said, accusing the premier of being "prepared to accept a piecemeal resolution of differences (between the two countries) in exchange for some reassurances that could easily change later on."…/IBNA
Photo (Library): Alexis Tsipras (L) – Kyriakos Mitsotakis (R)