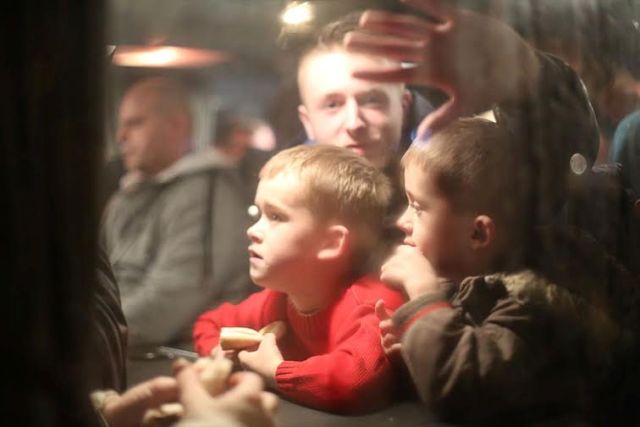 Pristina, February 4, 2015/ Independent Balkan News Agency
By Elton Tota
Significant numbers of people leaving Kosovo in the recent month and among them, many children, has sparked the reaction of the NGOs Coalition for Children Protection (NCCP).
Based on the best interest of children and bearing in mind their well-being, this organization says that it's sad about the well-being of children who are emigrating illegally.
In a press statement, NCCP says that illegal migration puts in danger the life of children. Illegal migration has its own risks, including unsafe travels, low winter temperatures, long stays in camps, etc.
This coalition demands to public institutions whose duty is to protect children and guarantee their welfare, to take urgent measures in order to prevent and handle this situation. NCCP says that the statistics relating to the pupils who are leaving school in order to reach another country are alarming.
NCCP is also sad about the cases reported by media, in relation to unaccompanied children. This organization demands from border police to take such cases under consideration.
"We're aware of the serious situation of the citizens of Kosovo and their right for a better life. We ask all parents to think about the risks that their children may face if they embark on this journey", says the press statement issued by NGOs Coalition.
From January until today, around 2 thousand and 500 pupils in six communes of Kosovo have abandoned school and set out on a journey abroad along with their families, in search of a better life.
This list is headed by the commune of Pristina with 800 pupils, while the second one is Podujevo with 500 pupils. /ibna/