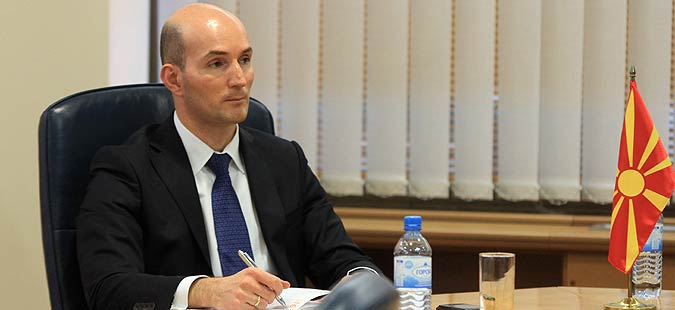 NBRM: fYRO Macedonia economy well prepared for possible global market turbulence fYRO Macedonia's economy should be vigilant, but it is prepared well to handle turbulence that might occur on financial markets globally, argues Dimitar Bogov, Governor of the National Bank of the Republic of "Macedonia" (NBRM).
"Recently, we, too, have taken a series of measures with which the banking sector was enhanced. In recent years, we have witnessed a drop in the budget deficit and I believe the public debt will be stabilized in the period to come. The fact that the Euro-bond was issued in January, in a very favorable climate, is positive. Everything suggest the fYRO Macedonian economy is well prepared to handle such turbulence that might occur globally on financial markets," the NBRM Governor told reporters on Monday.
Even though the global markets might be hit by some turbulence, I don't expect a new crisis to break out like the one in 2008, Bogov noted.
"Global economy has been rising in the past couple of years, growth is strong. It is expected market liquidity, which has been injected in the past 10 years, to recede. It makes financial stakeholders on financial markets to be a bit anxious," stated Bogov adding that similar corrections were possible in the coming period.
According to him, for some time there is no need to increase reference rates having in mind that the European Central Bank will not be raising its interest rates and also because the climate in the country is considered favorable for monetary policy.
Bogov said the reference rate depended on several factors, namely fiscal policy, balance of payments and developments on the foreign exchange market, policy of the European Central Bank, etc.
"Taking into consideration all of these factors and how they will develop, it is possible to go up, to go down or to remain where we are now," the NBRM Governor noted./IBNA