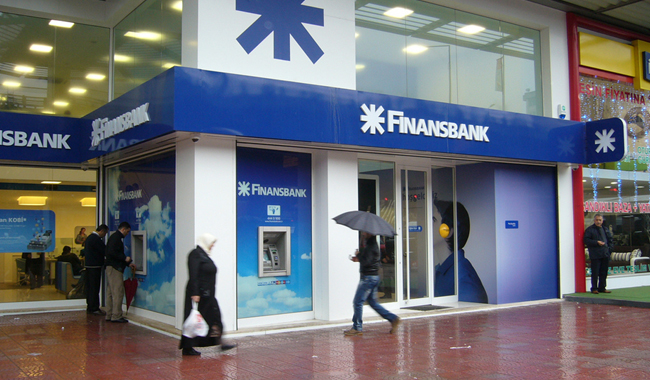 By Lefteris Yallouros – Athens
The National Bank of Greece (NBG) has refuted reports in the press saying it had received an offer of EUR 5.8 billion from Qatar in February for the sale of Finansbank.
In a statement released Monday, NBG says "we repeat for the third time that the National Bank of Greece is – as is the obligation of all systemic banks – examining and will submit in due course to the supervising authorities, its operational plan/strategy for the bank's restructuring. When the content of this is finalized we will make the announcement necessary by law".
"The plan is in the process of being formatted. As a result – and as is the bank's standing principle – we do not wish to comment on reports that refer to plans that do not stem from the bank's announcements, whether, for example, they refer to a 20 pct or 67 pct or 94,5 pct, or 40 pct sale of Finansbank which the press has from time to time mentioned".
Speaking to NBG customers during a dinner in Thessaloniki on Sunday on the sidelines of the 78th Thessaloniki International Fair, CEO Alexandros Tourkolias said the bank maintains a leading role at European level and stands on stable ground in order to stimulate the Greek economy and the development process. He also said NBG's efforts to further enhance its capital adequacy will continue and results will come of them soon.
Despite the bank's announcement, it is well known that the troika has pressured the management of the National Bank to sell several assets (especially non-banking assets such as stakes in hotels and insurance companies) to boost its capital.
However, management sources maintain the pressure from the troika has eased as it is now considered that the capitalization of Finansbank has receded too much to allow the sale of any stake by NBG.