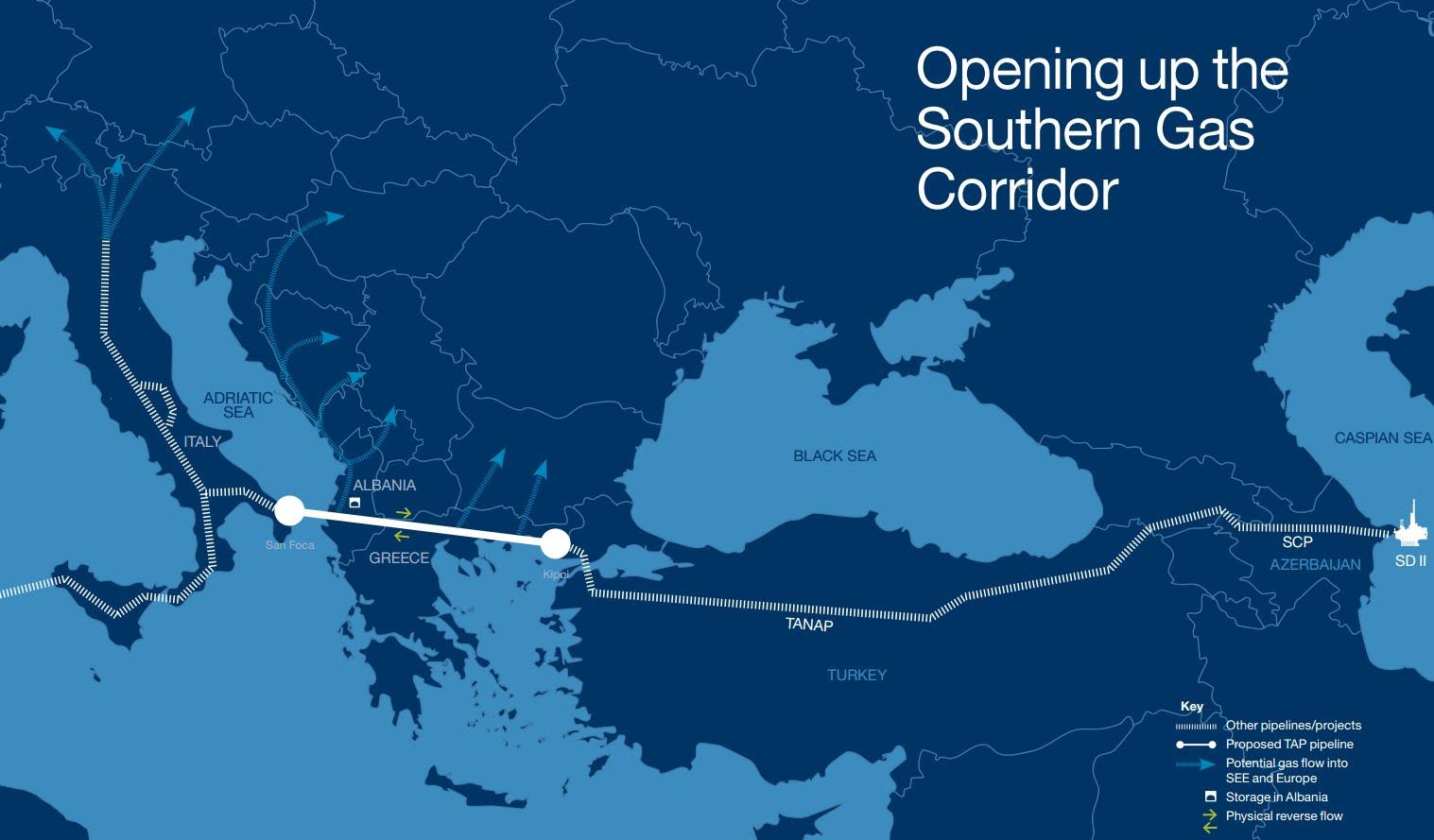 Natural gas remains the "protagonist" of the energy market and energy mix of the SEE countries and will continue to play a key role in the years to come, as long as the share of coal is increasingly diminishing, said the managing director of the joint venture that manages the Trans Adriatic Pipeline-TAP, Luca Schieppati.
The TAP gas pipeline, as he pointed out, which is part of the Southern Gas Corridor, is one of the most ambitious projects in the oil and gas industry, as it will transport natural gas from the giant deposit "Shah Deniz II" in the Caspian Sea in Azerbaijan, into Europe.
At the same time, he reiterates the consortium's decision to proceed with the open call for interest, in order for the TAP to be able to carry even larger quantities of natural gas in the coming years, by increasing its capacity.
From 2020, TAP plans to transfer in a first phase about 10 billion cubic metres of natural gas annually, while there is the possibility to double its capacity, in response to the future increased gas demand in Europe.
"This is a great opportunity for additional sources of gas supply, which will reach European markets, thus supporting the move to a cleaner energy mix," said Luca Schieppati.
Turkey's growing role as a key transit route of natural gas in the Caspian sea towards Europe was recognized by the deputy President of the European Union and Energy Commissioner Maros Sefcovic, while pointing out that "the Southern Corridor is expected to become operational next year and SEE countries such as Greece, Bulgaria, Albania and Italy are expected to start the transport of gas from Azerbaijan through Turkey into Europe."
"EU-Turkey cooperation is at a fairly high level and we are now in a position to ensure the smooth development of the Southern Gas Corridor, although the road to get here was not easy," he stated./ibna