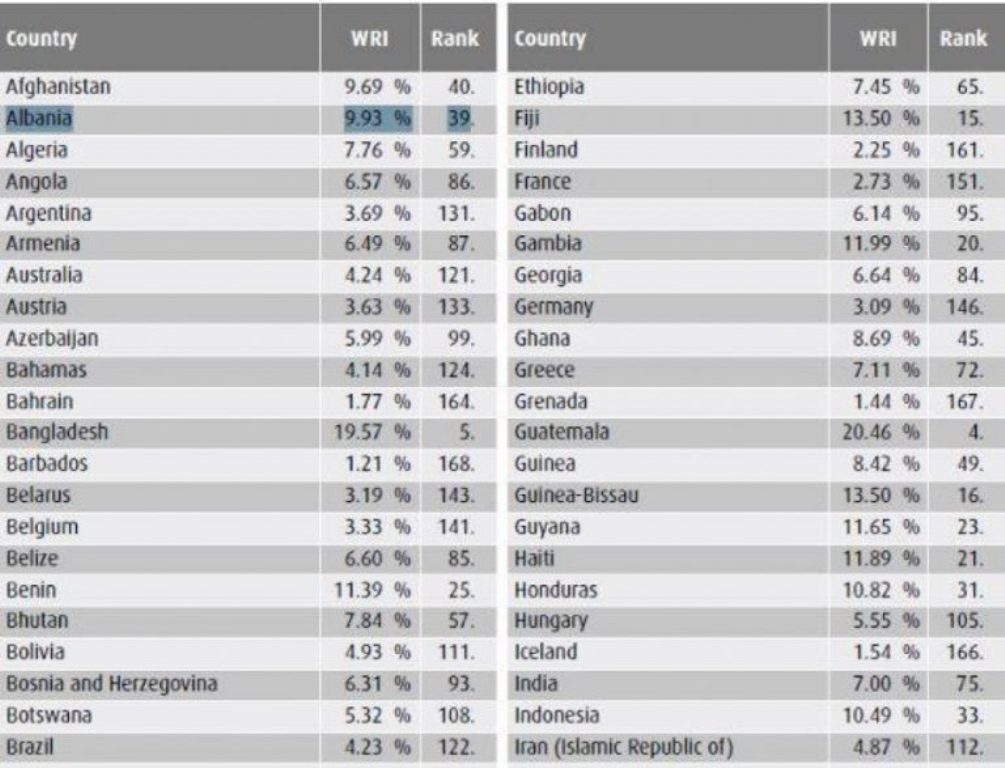 Albania is the most threatened country in the European continent from natural disasters.
Such fact is confirmed by the 2017 World Risk Report , according to which, our country has an index of 9.93% in terms of the level of risk from natural disasters.
In the global list of 171 countries, Albania is listed 39th, indicating that the potential to be affected by natural disasters is great.
Meanwhile, a year ago, Albania ranked 40th with a risk level of 9.5%.
But, the worst thing about Albania concerns the management of natural disasters. As far as this is concerned, Albania ranks 74th in the world, while a year ago, it ranked 73rd. /balkaneu.com/