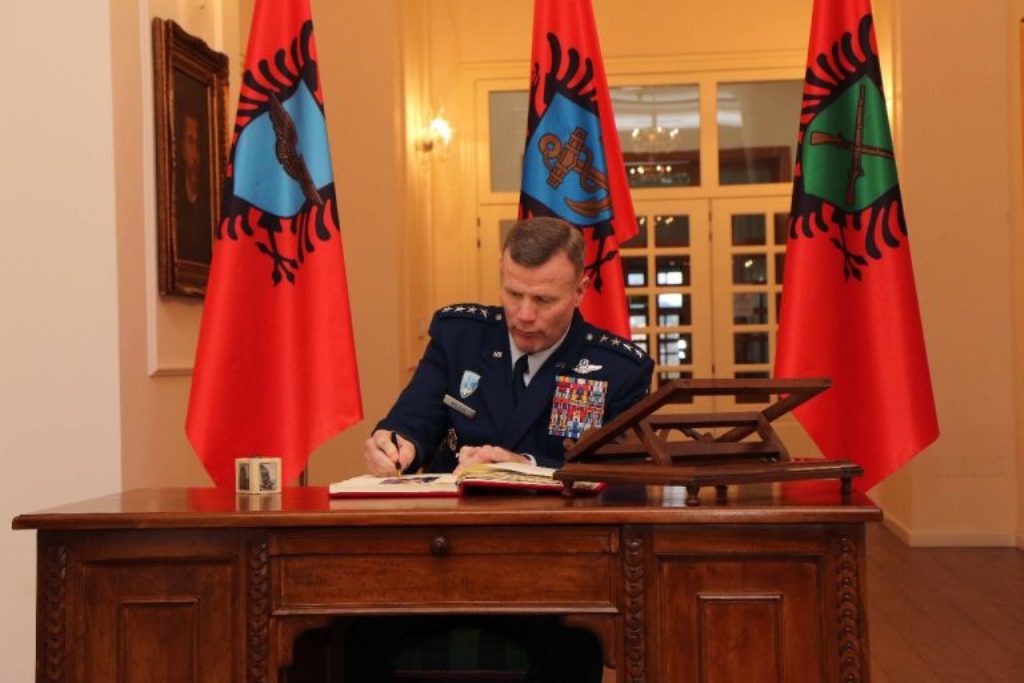 "It's hard to imagine that ten years ago, in the spring of 2009, we celebrated Albania's NATO accession, while today we're inaugurating the start of investments in the Kuçova air base".
This was said by the chief of NATO's Air Command, general Todd Walters, who is on an official visit to Albania.
"A lot of work has been done so far in the Kuçova air base. The investment will continue. Our objective is to move forward", he added.
Walters also praised Albania's engagement in NATO's missions.
"Albanian Armed Forces cover an area which expands from Tirana to Afghanistan and Mali in the southeast to Latvia in the north east. The peace that you spread in this large territory is a great thing for the Alliance and it contributes for peace and prosperity in the region", Walters said. /ibna/