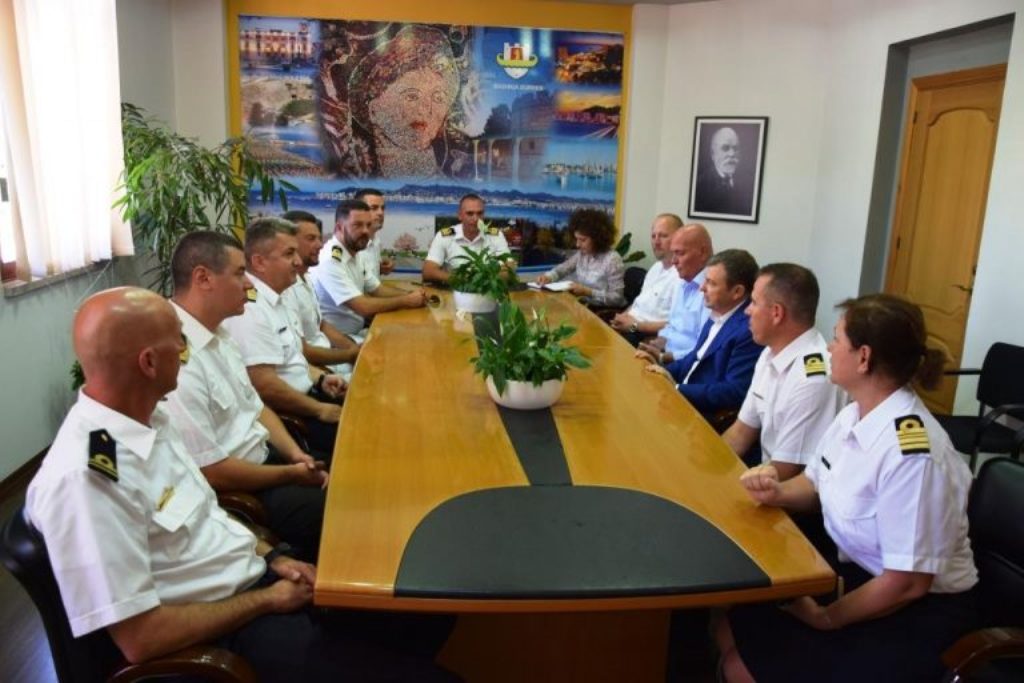 The commanders of the NATO ships which have arrived in the port of Durres as part of the Adrion joint drill, have had a meeting today with the mayor of Durres, Vangjush Dako.
This meeting has discussed issues that relate to military cooperation as part of NATO while the commanders have been informed on the numerous resources that the city of Durres has to offer.
In this aspect, the mayor of Durres said that such drills offer an opportunity of getting to know better the resources that the countries of the region have to offer.
Let us recall that in this drill, Albania participates with the ships "Lisus" and "Oriku". Italy is participating with "Bettica", Croatia is participating with "Dubrovnik" ship, Montenegro is participating with "Orada" ship, Greece with "Grikoro Oulos" ship and Slovenia is participating with a personnel, but without a ship./ibna/