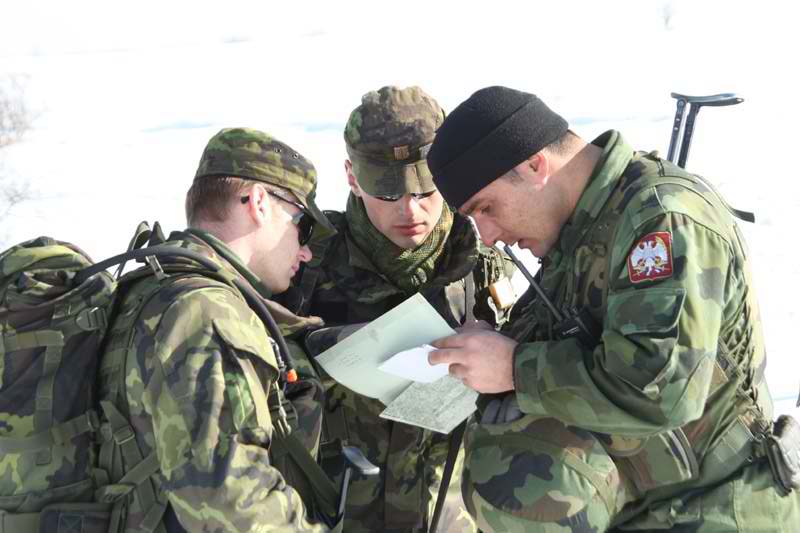 By Milos Mitrovic – Belgade
More than one hundred Serbian war veterans from Municipality of Leskovac, southern Serbia, have passed away in the last three months only. They were mobilized in the wars of the former Yugoslavia that occurred from 1990 to 1999. However, most of them were soldiers engaged in Kosovo war in 1999, aged from 37 to 50, and 95 percent died from cancer, the leader of the war veteran organization Dusan Nikolic revealed.
The representatives of this organization believe that deaths are caused by the impact of depleted uranium which NATO used during its intervention against Serbia in 1999. Another reason was post war stress that they had been exposed to, Belgrade`s daily "Vecernje novosti" reported.
"Every day our organization loses at least one of its members. In most of the cases, cause of death was cancer of colon, cancer of esophagus or lung cancer. The second most frequent cause of death was stroke, but compared to malign diseases, its percentage was significantly lower, Dusan Nikolic explained.
The statistics of the organization of War veterans is based on the information collected from the deceased veterans' family members who contacted them in effort to obtain the right of war wages.
Sasa Grgov, the chief internist of Leskovac General Hospital, said that local physicians did not practice a kind of statistic mentioned by the organization of War veterans. "We did not collect the information whether our patients had been exposed to the impact of depleted uranium and whether they had been engaged in war". However, Grgov said that exposing to radiation was a "very possible" cause of death of many veterans, given that the number of patients with malignant tumors was growing.
Grgov also stressed that "it would be terrifying if current growing national trend of colon cancer remains". "Up to this moment about 30 patients with bloody stool and without the other cancer symptoms are treated. Cancer was found at five patients", Grgov revealed.
The war veterans from Leskovac recalled the research conducted by medical "Batut" Institute which showed that NATO aircraft and artillery targeted Serbia with ammunition that included 15 tons of depleted uranium. According to the research, 40.000 people died because they had been exposed to the depleted uranium. Nikolic suggested that this number would be tripled in the end of the decade.