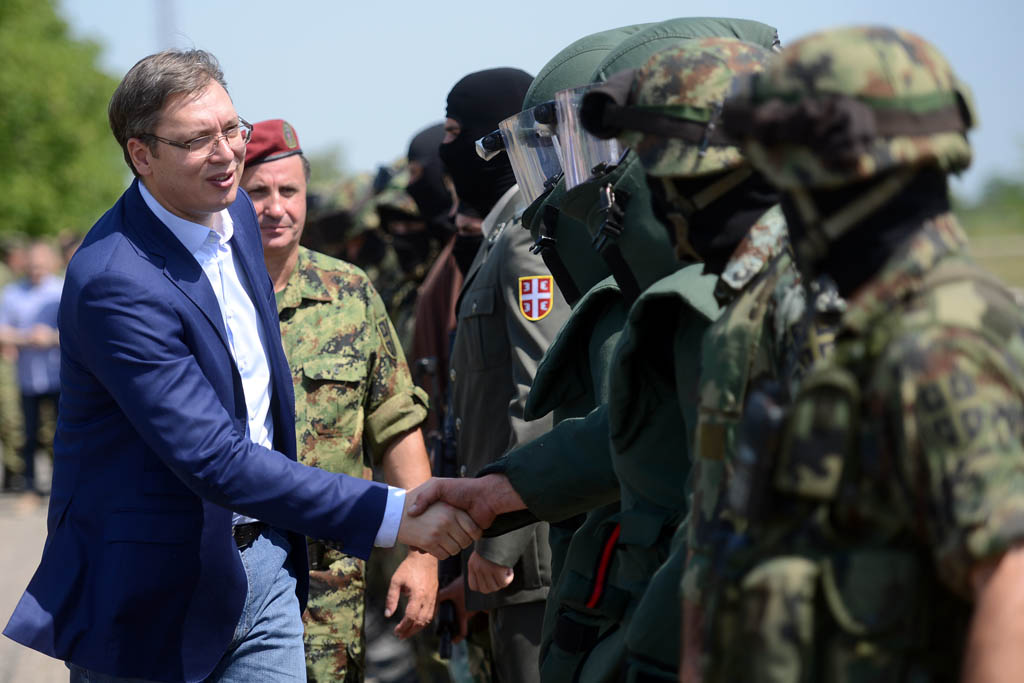 President of Serbia, Aleksandar Vucic declared on Tuesday that NATO has warned him against any attempt to send military forces in Kosovo.
He issued these comments during an activity held in Belgrade. Vucic commented the speculations made by the media and the declarations issued by different political representatives in Serbia for the dispatch of one thousand Serbian troops in Kosovo, based on Resolution 1244 of the Security Council. He said that he has received several warnings on this issue.
According to him, "Serbia should preserve peace and security and build a better future and a stronger economy for its citizens".
Vucic said that dialogue is the only solution, while criticizing the government of Kosovo regarding the talks with Serbia.
"If you read that platform, you'll see that there's no room for an agreement there", he said, underlining that he's not optimistic about the talks which are expected to be held in Brussels. But, according to him, Serbia will do anything to achieve compromise.
The platform drafted by the government of Kosovo foresees dialogue to be finalized with a mutual recognition by the two countries. According to this platform, Serbia should not prevent Kosovo's accession in the UN.
Kosovo is expected to resume talks this month, in a fresh attempt to give way to a legally binding agreement for the normalization of relations between the two countries. The EU plans for a technical level meeting this week would give way to another meeting of a political level. Belgrade is demanding the association of Serb municipalities to be the central topic of discussions, while Pristina says that it will not agree to talk about anything if the agreements reached so far are not implemented.
Yesterday, government of Kosovo withdrew its platform for the dialogue with Serbia, in order to give way to a broader political consensus. /ibna/