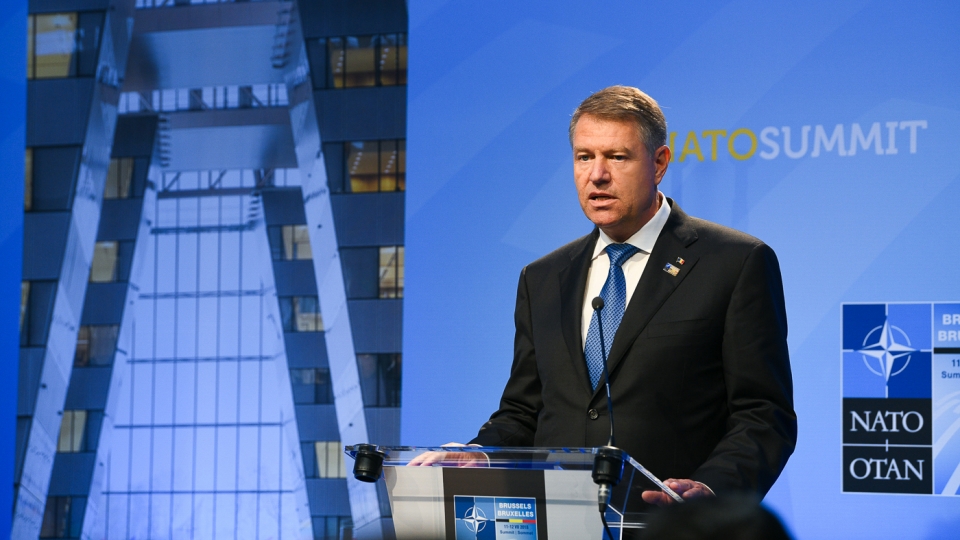 Speaking to the press before the NATO Summit in London kicked off, Romanian President Klaus Iohannis stressed that "a discussion should be started under the direction of the Secretary-General, in order to find the best strategy for NATO in the medium and long term" and that "Romania is very determined to significantly engage in this debate".
Later on, he noted that, when addressing the other leaders, he would emphasize the importance of the Black Sea region. "As for the Black Sea region, which is vital to us, I will stress its importance to NATO, and I believe I will be heard. As for the command of an army corps, it should be noted firstly that this proposal has indeed been tabled, yet it has not been completed thus far; but I remain optimistic", he added.
In the afternoon Mr. Iohannis will take part in a working lunch with the rest of the leaders of the countries who contributed 2% of their GDP to defense.
Mr. Iohannis also spoke of the possibility that US President Donald Trump would visit Bucharest. Asked whether he would restate the invitation he made during his last visit to the White House, he replied: "Of course. And I am very pleased to have the opportunity to discuss both formally and informally. As you know, President Trump is campaigning for a new term and I do not think we can expect a visit to Romania before the elections. Maybe later", he responded. /ibna