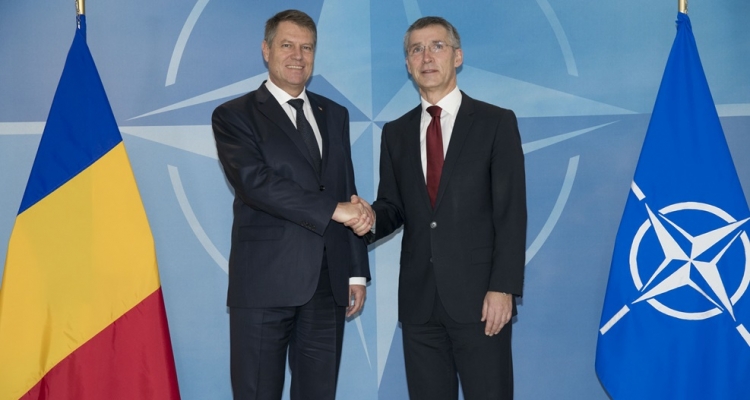 On Monday, October 9, the Romanian President Klaus Iohannis welcomes Jens Stoltenberg, NATOs Secretary General.
The officials will meet at Cotroceni Presidential Palace and, according to Romanian sources, they will focus on the next North-Atlantic Alliance and the Eastern Flank Summit of 2018. The previous one took place in Warsaw, in 2016. There was a review of the progress of the declaration signed there, by defence ministers from the US, Canada, Germany, the UK, Lithuania, Latvia, Estonia and Poland in 2017, in Brussels.
A press release by the Romanian Presidential administration spoke of further assessment of the implementation of the 2016 Warsaw NATO Summit decisions and of those things adopted at the aforementioned 2017 Brussel meeting.
The NATO Summit of 2018 will as well be at the top of the list of topics that will be discussed. The unstable global security environment, Romanian and Polish deployment of military units in Poland's ground for the defence of the Eastern Flank and the complexity of the situation around states in the Black Sea will be at the centre of the talks.
This afternoon, Iohannis and Stoltenberg will visit NATO's South-East Multinational Brigade (MN BDE) in Craiova.
Moreover, they will both take part in the opening ceremony of the 63rd meeting of NATO's Parliamentary Assembly. The meeting will be at the Parliament Palace where Romania's president is to speak.
Based on the plan, President Iohannis and Secretary General Stoltenberg will give a joint presser after their talks…/IBNA