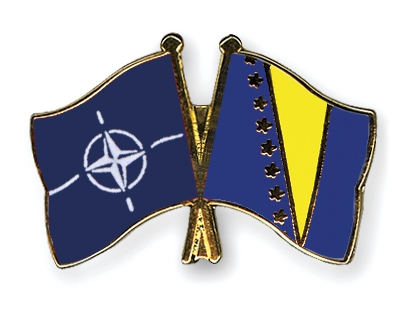 High delegation of NATO, headed by Secretary General, Jens Stoltenberg, will visit BiH on the beginning of February, confirmed the BiH Ministry of Defence.
The delegation's visit comes at a time when a lot of tensions are visible in BiH and there are many disputes between politicians, even with regard to the BiH Armed Forces. But, as, minister Marina Pendes said to the media, the delegation will not be in the country in order to solve these problems.
"This visit was previously discussed, and its purpose is that BiH presents the results the country made in the process of accession of our country to NATO", Pendes explained.
This year, NATO will decide on the activation of the Membership Action Plan (MAP) for BiH, as it was confirmed by the Secretary General Stoltenberg in November during the talks with the member of the BiH Presidency, Bakir Izetbegovic, in Brussels. Stoltenberg at that meeting said that NATO is ready to activate the MAP when BiH finishes the process of registration of perspective military locations in the State of BiH. This process is a constant source of political conflicts because RS is trying to prevent BiH from registering these locations as state property. RS is trying to keep them in its register claiming that this was not agreed in the Dayton peace Agreement. As one of the important documents for the MAP activation, the BiH Presidency adopted a document entitled "Review of Defense", which treats the reform of the Armed Forces of BiH.
Some media reported that NATO delegation and Secretary General Stoltenberg are visiting BiH in order to inspect recent events with BiH Armed Forces engagement in Banja Luka on the celebration of RS Day, which is claimed as unconstitutional, minister Pendes said that there is no link between these two events.
"Te visit had been planned and agreed several months ago, to which contributed our representatives in Brussels. Those who are linking this visit with the activities of AF BiH on the RS Day celebration are trying to deflect attention and prevent the path of our country towards NATO integration", Pendes stressed.
BiH Minister of Foreign Affairs, Igor Crnadak, confirmed that this visit is part of earlier planned activities. The focus of the visit, as he said, will be the partnership between BiH and the Alliance, the fight against terrorism, a joint operations involving the Armed Forces of BiH with NATO and the preservation of long-term peace and stability in the region.
"That is a very important event and an excellent opportunity to discuss the further development of relations between BiH and this military alliance", Crnadak emphasized./ΙΒΝΑ