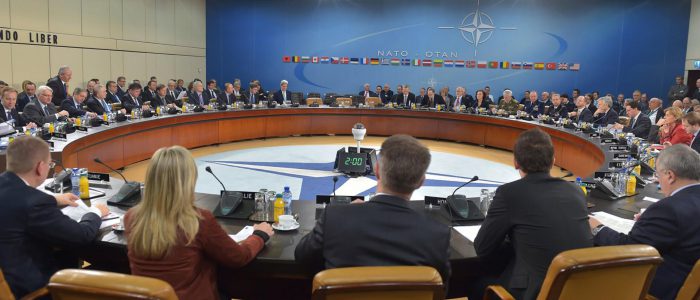 At the beginning of next month, Italy's capital, Rome, will host the conference named "The Western Balkans at a crossroads", organized by NATO Defense College Foundation.
The conference will take a place on December 6-7 and participants will try to answer the numerous questions that, right now, burden the relations (of states) in the Western Balkan region. The organisers said that the conference aims at a high-quality added-value interaction; contributing to an in-depth analysis and also to draw a sense of direction for security providers.
"More than twenty years after the end of the wars of Yugoslavia's dissolution, the easy-to-obtain part of the integration process between the Western Balkans and the Euro-Atlantic institutions has been reached, however today we meet the hardship. The prospect of EU/NATO integration remains the main vehicle towards achieving sustainable regional stability and development. Constant commitment and periodical encouraging signals and incentives are the key elements to support the Western Balkans towards peace, stability and socio-economic progress," announced the NATO Foundation.
The conference is structured in three panels. First of them will bring into focus the good reasons to make the good reforms to guarantee in the Western Balkans a future of social integration, economic development and political stability. The organizers opinion is that the Balkans are at a crossroads and it is essential to prevent their falling into the unsteadiness of the past.
The second panel considers the new threats the Western Balkans are tackling, such as criminal networks, small arms proliferation, illegal trafficking and terrorist groups. Economic inequalities are just the immediate consequences of these problems that, on the long-run, might lead to social disadvantages and risk to enlarge the lines of terrorism, reads the natofoundation.org programme sheet.
In the draft agenda of the conference, the need to discuss these issues is explained by the sentence that "The Balkan region is known for producing more history than they can digest."
"In addition to the heritage of fragmentation and hardship, new challenges are emerging, such as criminal networks, small arms proliferation, illegal trafficking and terrorist groups. These challenges are often of a more political nature, including external actors trying to take advantage of the situation to improve their sphere of influence," says the agenda.
According to the conference's programme, the third panel highlights that the key priority for the Western Balkans towards the Euro-Atlantic integration is to move from post-war societies to a truly regional co-operation. This, according to organizers, means building new infrastructures, passing economic reforms and fostering a renewed dialogue on security within the countries in the region.
Experts from various fields related to the topics that are to be debated will attend the conference. Participants will come from Greece, Albania, BiH, Serbia, Bulgaria, Belgium, Norway, Italy and other countries, also interested to discuss the topics this conference will cover…/IBNA