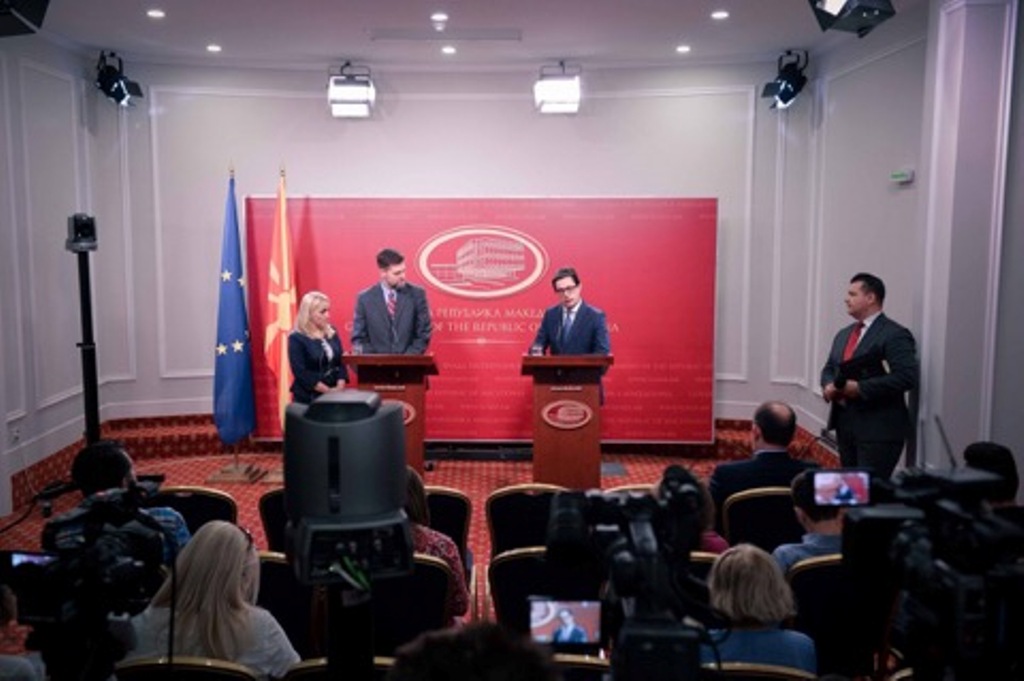 FYROM is launching the NATO pre-accession talks, after the country officially received the membership invitation at the Alliance Summit in Brussels on July 12.
A NATO delegation led by head of the Euro-Atlantic & Global Partnership Office at NATO, James Mackey, is visiting FYROM for discussions on political, security, defense, financial and legal issues related to the membership negotiations with institutions involved in the process.
Mackey told Wednesday's press conference alongside National NATO Coordinator Stevo Pendarovski that he expects FYROM to become the Alliance's 30th member in approximately 18 months, after the completion of internal procedures in the country and the ratification by all NATO member-states. Discussions with representatives of Macedonian institutions will refer to the series of ongoing reforms, as well as those to be tackled within the Alliance accession process.
"Your country has been involved in the Membership Action Plan and in partnership with NATO for many years and is well prepared for this work," said Mackey.
Pendarovski said the visit of the NATO delegation, which has been composed immediately after the Brussels summit, launches the pre-accession talks. "They intend to fulfill their obligations, but we need to do our part of the job too," added Pendarovski. According to him, the delegation will not discuss political issues, namely the name agreement, but the aspects that are typical for the pre-accession talks with each individual country, such as military-technical matters, as well as legal and financial implications from the future membership in the Alliance. Pendarovski said the pre-accession process should be completed in a few months. "The main political task of the Government – the name agreement – remains to be the prerequisite for our full-fledged membership," underlined Pendarovski./ibna/