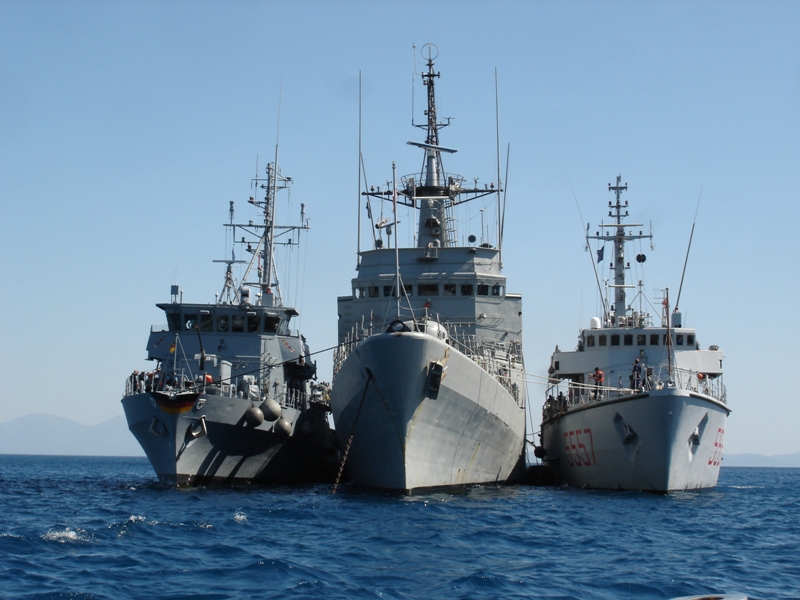 Valona, June 7, 2013
Three NATO SNMCMG2 Mine Counter-measuring Ships have anchored on Friday morning in the port of Valona.
Official sources from the Albanian Ministry of Defense confirmed that these ships will stay on this port for 4 days, from June 7 until June 10, 2013.
The Ministry of Defense said that this visit is held on the framework of the support plan for integration in the NATO and its scope is to offer knowledge on the standard operational sea procedures.
After the anchoring of the ships in the port of Valona, commanders of these ships have visited the Command of the Sea Fleet in Pashaliman to hold a meeting with commander, First Captain Subi Zenelaj. /ibna/