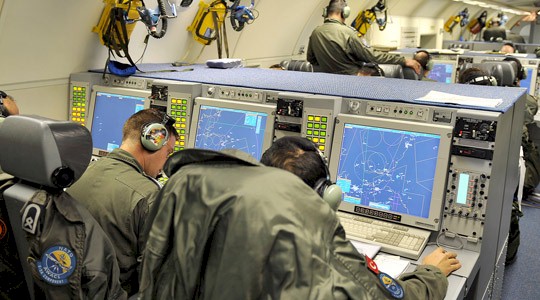 Bucharest, February 6, 2015/ Independent Balkan news Agency
By Daniel Stroe
Russia threatened to respond in kind to NATO's decision yesterday to establish new command centers in six countries in Eastern Europe, including Romania and Bulgaria, by similar changes in its own military plans designed to guarantee national security.
The warning came from Aleksandr Grushko, the Russian ambassador to NATO, as quoted by state media conglomerate Sputnik. "Opening supplementary military centers on our borders is nothing else but an attempt to exert pressure on Russia. The serious changes in the political-military situation on the Russian border will naturally lead to adequate changes in Russia's military plans, meant to guarantee the country's security", Grushko said.
On Thursday, during a meeting of the Defense ministers in Brussels, NATO decided to open six new command centers in the Baltic countries, Poland, Romania and Bulgaria and raised the total number of allied troops to be deployed on its Eastern flanks to 30,000, of which 5,000 will form a fast reaction force, capable to be deployed and respond to an immediate threat in two days at the most.
Great Britain, France, Germany, Italy, Poland and Spain will take turns in commanding the spearhead force, NATO secretary-general Jens Stoltenberg said.
He pointed out the measures, part of the alliance's response to Russia's annexation of Ukraine's Crimea, amounted to "the biggest reinforcement of our collective defense" since the end of the Cold War 25 years ago. But NATO fell short of agreeing to open permanent basis in Eastern Europe, as agreed with Russia in 1997, suggesting it leaves a door open to further diplomatic channels in order to settle the Ukrainian crisis.
Grushko also warned the establishment of the six command centers raises "great risks for Russia", especially in the three Baltic countries which he warned could become a region of "military confrontation". In this context, NATO's former secretary-general Anders Fogh Rasmussen warned Russia could attack one of the Baltic countries just to test NATO's determination to collective security. The Russian ambassador also denounced a training center NATO is going to open in Georgia as a provocation.
Late this year, a US Navy bases in SW Romania is going to become operational as part of a NAT-led anti-missile shield. The base at Deveselu will host about 24 interceptors which both Romania and the USA say are defensive weapons to sooth Russia's fears the system is a direct menace to its strategic deterrence arsenal. Russia has regularly criticized the shield in Romania, but at the same time acknowledged it cannot pose any risks to its intercontinental missiles.