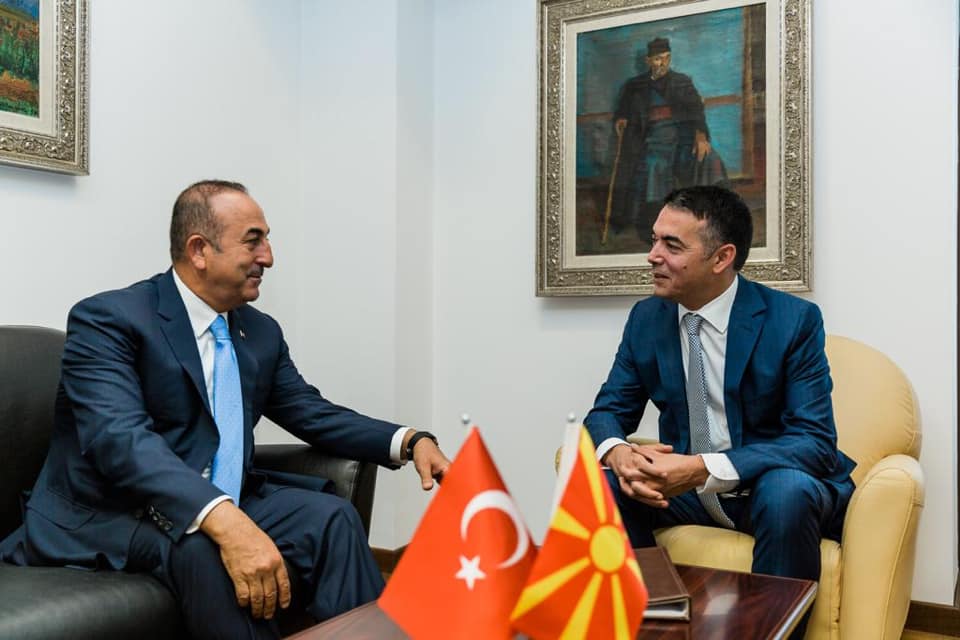 The support for North Macedonia's integration in the NATO and measures against FETO organization were on the focus of the visit that Turkish foreign minister, Mevlut Cavusoglu is holding in Skopje.
"FETO is not only a threat for North Macedonia. This organization is receiving support from different countries and intelligence services. We expect to see steps for this. Turkey has always supported North Macedonia. We're a natural ally, while now, you will also be part of NATO", said the head of Turkish diplomacy.
Meanwhile, Dimitrov said that cooperation between the two countries is excellent and that many cases of people who have been working for FETO are being handled by courts and prosecutor's office.
Cavusoglu said that he hopes the country will open accession negotiations with the EU in October, while announcing a visit by Turkish president Recep Tayiip Erdogan that will take place soon. /ibna/