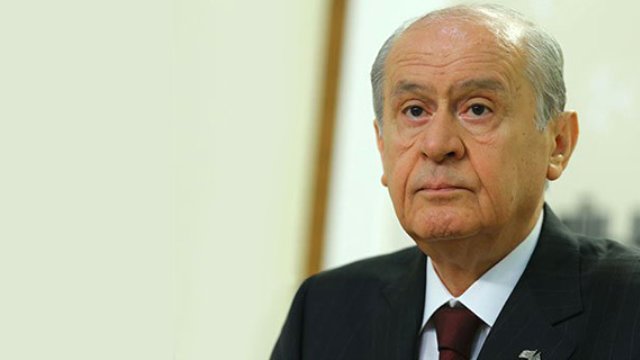 Ankara, May 17, 2016/Independent Balkan News Agency
By Manolis Kostidis
Impressive are the developments in Turkey's third largest political party, that of the Nationalist Action Party (MHP).
Two months ago, four candidates had gathered the necessary signatures and had asked the leadership of the MHP to organize a conference to elect a new president. The current president Devlet Bahçeli (photo), who has been in the leadership of the Nationalists since 1999, refused their request and said the conference will take place in 2018.
The four candidates appealed to the courts and were vindicated. While the court had appointed as conference date Sunday May 15, at secondary level another court ruled that the conference should not take place. Meanwhile, the governor of Ankara banned the attendance to conveners, with policemen setting up roadblocks!
As such, despite the attempts of the nationalists the conference was not held on Sunday.
What's interesting is the ruling AK party support the choices of Bahçeli and many executives blame the judge who judged that there should be a conference. They went so far as to say that perhaps behind the attempt to change the leadership at MHP hides the imam leader of Hizmet movement, Fethullah Gülen, who by decision of the Constitutional Court is considered a terrorist!
Erdogan's political opponents claim that there may be a future collaboration of the AKP with MHP to change the country's Constitution, in order to change the political system of parliamentary democracy to presidential democracy.