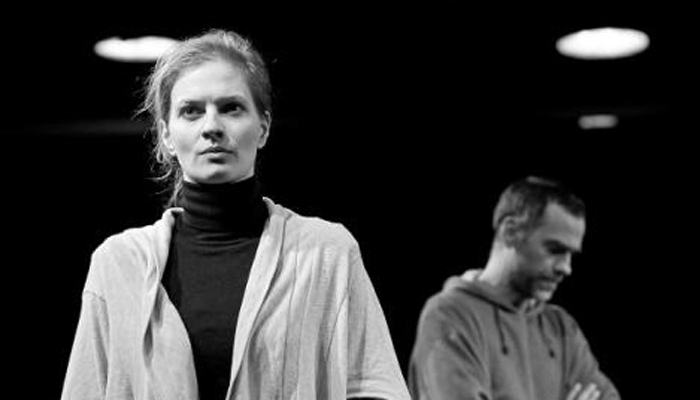 Athens, January 29, 2016/Independent Balkan News Agency
By Spiros Sideris
Following the uproar caused by the use of texts of convicted terrorist Savvas Xiros in the prose of the play, the artistic director of the National Theatre decided to immediately cancel the remaining four performances. In a statement issued by the National Theater it is stated inter alia that "the show broke away from its artistic objective and seems, without being its aim, to exhaust the strength of a society". It is also noted that "The Equilibrium of Nash" has "caused more pain than reflection", albeit unknowingly.
Even threats against the physical integrity of the public, artists and workers are mentioned in the announcement, which certainly reflects a sad and gloomy picture, while raising very serious ideological or even legal issues that may require further investigation and condemnation.
However, the risky and controversial choice of the Experimental Stage of the National Theatre to include in its program a play based (albeit only partially) on the adventure of Savas Xiros immediately after his arrest and whether the intention of the show was anything other than the purification of the crimes of a serial killer, the outcry proved too strong.
The strange thing is that a few hours before the decision for the immediate cancellation of performances, the director and dramatist of the "The Equilibrium of Nash", with a post on Facebook, Dimitrakopoulos praised the management of the National Theatre "for not trying to make 'preventive censorship' before the play was played, to protect (pp: Artistic director Mr. Stathis Livathinos) himself from the relentless war that takes place today. The opposite would be condemnable, not what he did. The same of course applies to the directors of the Experimental scene".
Indeed, Ms. Dimitrakopoulou stressed that "no one would like, I hope to go back to the era of the junta, when scripts and theatrical texts were stamped on each page by the Censorship Committee". Ultimately, however, the sudden cancellation of the relevant show, fatal, according to the reasoning of Dimitrakopoulos' post, raises issues of democratic processes in the raising and lowering of the plays of the National Theatre in the year 2016 and what's more during the SYRIZA-ANEL governance, "first time left", etc.