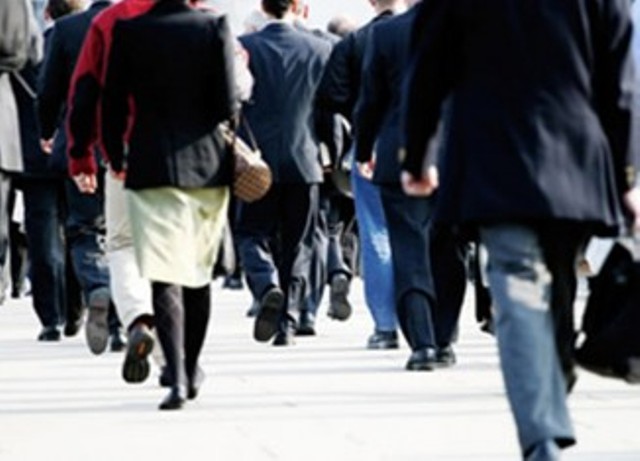 Insights from the ministry of Internal Affiars, Saimir Tahiri and General Director of National Security, Altin Qato. The opposition of the former minister of Justice, Enkelejd Alibeaj
Tirana, 6 January 2016/Independent Balkan News Agency
By Edison Kurani
Authorities in Albania officially say that during the year that came to an end there were 54 cases of murder. Meanwhile, media and opposition have reported greater figures of victims and some tens of others wounded in different levels. These events have mainly occurred due to settlement of old conflicts, ordinary conflicts and domestic crime.
Minister of Interior, Saimir Tahiri and General Director of National Security, Altin Qato, bring for IBNA a number of figures on many aspects of the country's security.
The curve of murders in Albania in the past 25 years
The year which came to an end, based on official figures, marks the year with the lowest number of murders, 54 in total.
Out of these, 30% have taken place for ordinary motives, 31% have been victims of family crime, 8% have occurred due to carelessness, 3% for motives of property, while 14% of murders have occurred for motives still unknown and the inquiries continue.
General Director of National Security, Altin Qato says that it's not only the number which has seen a drastic fall, but also one of the most concerning motives for serious crimes in Albania.
"This year, there was no person killed out of blood feud, a phenomenon which has destroyed thousands of families in these 25 years of restored democracy in Albania".
This fact is also pointed out by minister Tahiri: "This is a very important indicator of the work of the institutions in general and in particular, of the State Police, to address and prevent this phenomenon". However, Tahiri admitted that this issue "deserves more attention in order to prevent criminal events on one side and on the other, to tackle the root of the phenomenon".
During these two and a half decades, the lowest number of murders was registered in 2006 with 87 murders, 2008 with 88 murders and 2002 with 82 murders.
2014 ended with 98 murders caused by fire arms or cold weapons.
Meanwhile, during the highest number of murders was registered in 1997 with 1542 deaths, mainly caused by fire arms.
On average during these 25 years, there have been around 200 murders a year in the first 15 years. This figure went down by 50% in the past 10 years.
Minister of Interior, Saimir Tahiri sees the drop in the number of murders as a positive factor which must be preserved. He says that if compared to other countries, Albania is now part of the countries where the number of murders is almost the same or even lower with many developed countries of the European Union and beyond.
"We're below the average of murders per 100 thousand people. This means that the overall situation of security in the country is good and that the preventive work and reaction capacity of police has also been good. The result is shown by the drastic drop of murders to an all time low."
Large number of arrested people
In 2015, there were 11.461 arrested people, out of which 6098 were remanded in custody, 899 were placed under house arrest, 4237 were released on bail and 227 released upon the prosecutor's order.
Meanwhile, in 2015, police handled around 30 thousand criminal offenses and caught 2746 wanted persons or 19% more than in 2014.
Seized assets as suspected criminal proceeds
Albanian authorities have broken every record in terms of seizing assets of Albanian and foreign citizens, on suspicion that they are proceeds of criminal activity inside and outside of the country.
In 2013, seized criminal assets amounted to 1,2 million euros, in 2014 they amounted to 19 million euros and in 2015, they amounted to 31 million euros. Mr. Tahiri says that "these are criminal assets seized upon referral to the State Police, which do not include other proceedings finalized with the seizure of criminal assets".
Narcotic substances
During the year that ended, the area cultivated with narcotics was 8 times smaller and 99,6% of this area had been destroyed. Compared to 2014, there are 620 more identified cases, with 319 more offenders who were convicted.
But this year also marked a more intense fight against international drug traffic. Sources from the State Police confirmed for IBNA that there were over 12 thousand cases of information exchanged with Interpol, Europol and anti-narcotic agencies of the EU member countries and abroad. Meanwhile, 16 joint operations have taken place.
Prevention measures
In the framework of prevention measures, during 2015, State Police held over 4450 outreach meetings with the community. Tahiri says that "these meetings have strengthened partnership and the trust of the citizens on the State Police. They have also increased the volume of information that police has at its disposal to prevent criminal events or to bring criminal offenders to justice".
Meanwhile, in 2015, police received 194 thousand calls or over 500 a day. Tahiri says that "this shows the faith that people have on State Police, ready to share every concern, even if it is just a fear not waiting for it to be materialized in criminal acts".
However, many of the calls are phony, a part of them are outside of the scope of the police work and others have resulted into an empty effort for police forces. This is also admitted by Tahiri: "A part of the calls has nothing to do with the police mission, however, State Police has served to the citizens by acting as the first unit of help".
Besides the calls, the year that ended also saw 35 thousand reports from the "Digital Police Station" mobile app. Citizens have mostly reported wrong parking, illegal constructions, pollution of environment, noise, etc. Tahiri says that this app has even helped to prevent murders.
Opposition: Number of crimes has seen a drastic increase. Tahiri: They are ordinary
While the government is trying to convince public opinion that there's a drastic drop in crime, this year didn't start at all as such. Six deaths in four different cases were marked in the early hours of 2016 and each of them involved fire arms. Above all, this shows the incompetence of the state to collect in the past 18 years the weapons that were taken from military barracks and police stations in 1997 when the state collapsed.
Enkelejd Alibeaj, head of the Department of Security at the Democratic Party, says that this tragic toll in only two days, shows a deterioration of law and order.
The former minister of Justice calls on the heads of the State Police " to take prompt measures in order to offer protection for the victims of violent family crimes, for the prevention of road accidents and to boost prevention capacity through the exchange of information".
But, minister Tahiri sees the situation differently. He says that the opposition must not make political attacks based on crimes for ordinary motives. "I don't see it reasonable for the opposition to accused police, when a person who cannot find a wife, kills two brothers. I don't see police being responsible here, the same way that I don't see them when a person kills another for cutting a tree", Tahiri says. "Such events can be prevented in no country of the world", he said. /ibna/