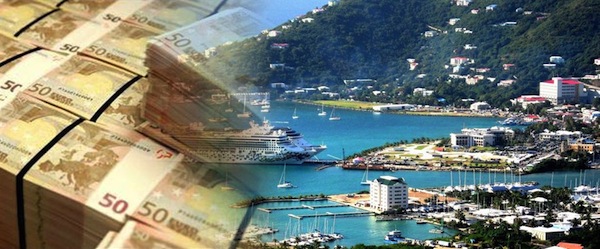 Athens, April 26, 2016/Independent Balkan News Agency
By Spiros Sideris
To the establishment of a national repository of the final beneficiaries of offshore companies (offshore) that trade through the Greek banking system – have accounts – proceed the greek banks and the government, implementing a relevant EU directive, according to the daily "Kathimerini".
Access to this national registry will have both the agencies that fight money laundering and the tax authorities.
Any entity, wherever located, if it makes transactions through the greek banking system, should now have a greek VAT.
The Greek government has committed to proceed with the creation of this file within 2016. This file will be created in the "Tiresias" and the exchange will be made through the competent department of the Finance Ministry, the Directorate of International Economic Relations.
So far, the greek services have in their possession the indexed directories of offshore companies, especially those holding property in Greece – known as "offshore villas". This particular board created by the Financial Crime, includes 23,000 companies.
The revelations of Panama Papers have led to a radically change in the setting for offshore companies, pressing governments worldwide to engage in transparency measures.
However, in the drawing up of the lists of the final beneficiaries are not included large categories of gate keepers, such as lawyers, notaries, Securities, investment firms, which are associated with the formation of such companies or facilitate their transactions. This creates, in essence, sources of the banks say, an "unfair" competition of unregulated "players" who continue to play the old game.
For the handling of this information is required the installation of a bank account and beneficiaries registration system (registry), which is offered by commercial banks, without the government having responded to the offer.