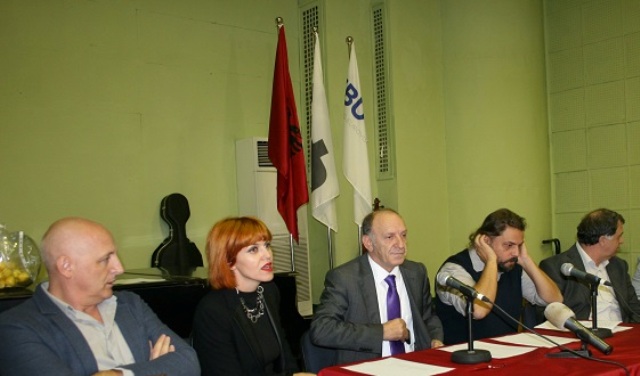 Tirana, 22 October 2015/Independent Balkan News Agency
The 54th Festival of Song in the Albanian Radio Television will be held in Tirana. This is the main event of light music in Albania.
The artistic director of the Festival, the prominent singer, Elton Deda, says that 30 songs have been selected in this edition, out of 70 songs which were heard by the selecting committee.
Deda says that there will be a great variety as far as musical genres are concerned. "The festival will enjoy lots of variety in all of its components,", he said.
The Festival's director, Martin Leka, says that the event will be held in three nights, on 25, 26 and 27 December.
"In the first two nights, 15 songs will be performed 9 songs will be selected each night for the final night. The final night will have 18 songs", says Leka, who is also the general director of the Albanian Radio Television.
Leka also talks about the special guests from outside of Albania, but the names are yet to be confirmed.
"Of course, there will be several special performance for several artists, for those who have passed away and on the final night, there will be special guests from outside of Albania".
The musical producer of the festival is the prominent composer, Edmond Zhulali, screenwriter, Pandi Laco and producer Bledi Laco.
Among the 30 competitors there are names which have made a name throughout the years, such as Kozma Dushi and Eneda Tarifa. Most of the singers are young.
The winner of the 54th Festival of Song in the Albanian Radio Television will participate in the European Song Festival. This festival will be held on 10, 12 and 14 May next year in Stockholm, Sweden.
The first time that Albania participated in this festival was in 2004, when Anjeza Shahini ranked seventh, while Rona Nishliu remains the biggest Albanian success in the festival, when in 2012 she ranked fifth on the final.