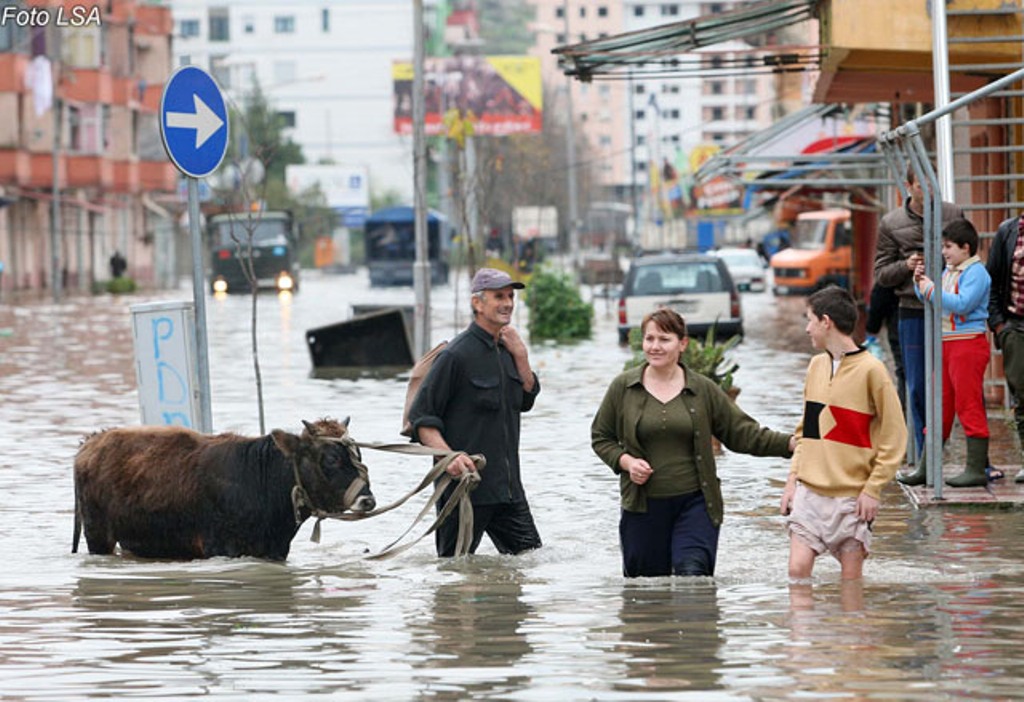 The impact of the expected floods in Albania is expected to extend to 85,500 buildings with an area of 7,900 square kilometers and 565,000 people.
These figures have been issued by the National Water Council, which has analyzed floods, a phenomenon which is a real problem in our country for the period November to March.
According to this council, the majority of floods occur alongside the water basins of rivers Buna, Drin, Vjosa and Seman, affecting 24,000 buildings and 840,000 people.
Furthermore, the National Water Council says that the growth of the level of sea waters in coasts is expected to be from 1 to 2 cm until 2025 and 3 to 15 cm until 2050, causing floods in areas below sea levels.
Floods may also have a partial impact in beaches such as Durres, Golem, Divjaka, Himara and Borsh.
The analysis also shows that the most critical areas where the land has been seriously damaged are Shkodra, Tropoja, Saranda and Gjirokastra. /balkaneu.com/