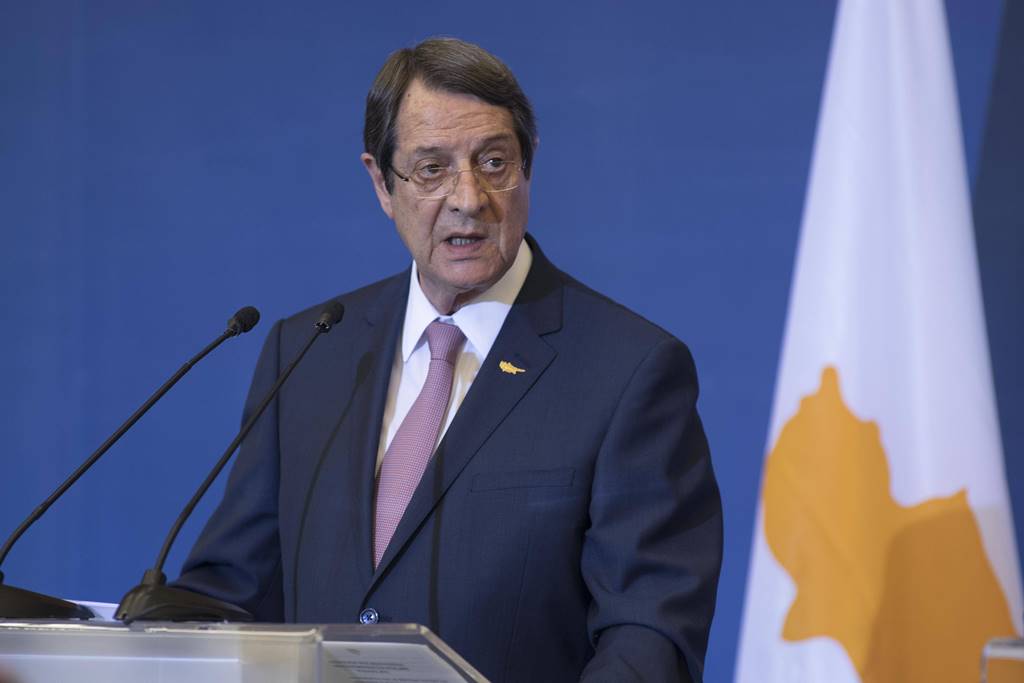 The members were briefed upon recent developments
By Michalis Michael
The President of Cyprus Mr. Nicos Anastasiades today chaired a meeting of the National Council at the Presidential Palace. Following the meeting, Government Spokesman Mr. Prodromos Prodromou told reporters that "during the National Council meeting today, the President briefed the National Council members on the latest developments around the Cyprus issue referring to the consultations with Miss Lute, his meeting with the UN Secretary-General and other activities and contacts while in New York, but also to the appealing to the Security Council on the Famagusta developments.
There was also extensive and full briefing to the members of the National Council on Turkey's latest illegal intervention in a licensed block within the Exclusive Economic Zone of Cyprus. Information was provided regarding every aspect of the Cypriot Government's response, in order to address this new illegal Turkish intervention.
All political forces have strongly condemned this new provocative, illegal interference by Turkey within the Cypriot EEZ, while the President restated during the National Council his determination for the terms of reference to be concluded and the SG's initiative to proceed, so that it can be made possible to resume to substantive negotiations for a solution to the Cyprus issue, on the basis of the National Council's unanimous decisions and the UN resolutions and decisions as well. It goes without saying that the appropriate climate has to be created for the resumption of genuine negotiations, that is, to put an end to all these illegal acts on behalf Turkey and the threats against Cyprus".
When asked what steps the government would take in order to deal with the Turkish threats, the Spokesman said: "Actions are being taken by using all legal, political and diplomatic means at our disposal. At this point it would not be useful to mention anything else".
On a question regarding the President's reaction in the event that the UN Secretary-General convenes a trilateral meeting with leaders of the two communities while the Turkish provocations continue, the Spokesman responded "We have made clear the way in which the President is handling the UN SG's initiative. We are waiting for the SG. It is not useful at this time to pose hypothetical questions and answer them". Finally, when asked, Mr. Prodromou replied that "rest assured that the Cypriot Government remains alert and utilizes all the diplomatic, political and legal measures it can take". /ibna