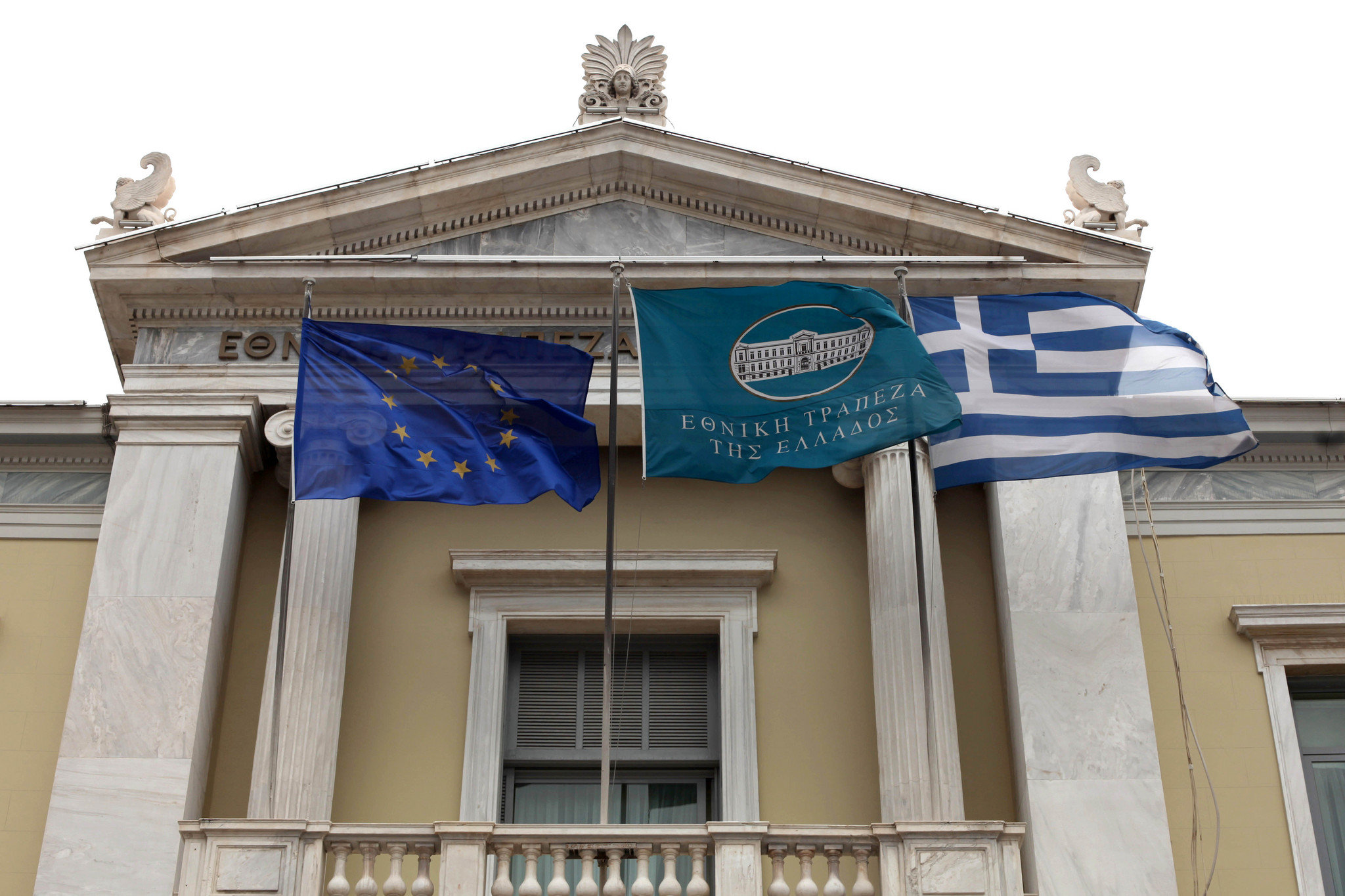 By Lefteris Yallouros – Athens
National Bank of Greece (NBG) directors stressed the importance of the bank's recent capital increase for the Greek economy. Speaking to investors, Chairman Giorgos Zanias said it was "the final hurdle towards regaining its known healthiness so it could play a leading role within the banking system and the promotion of development".
"After a particularly painful adjustment process, the signs of a positive cycle for the Greek economy have started to turn into tangible economic results" he added.
Last week NBG raised 2.5 billion euros from private investors with the offer oversubscribed. Proceeds will go towards plugging a capital hole of 2.18 billion euros.  Proceeds from the sale will be used to cover the difference between the identified capital hole in the health check, and planned moves to boost capital by 1.04 billion euros that have been approved by the Bank of Greece.
Following the capital increase, the government's stake in NBG has now fallen to 57% from 84% before. NBG also plans to buy back 1.35 billion euros of preferred shares from the government.
Outlining the bank's strategic plans for the future, National Bank of Greece CEO Alexandros Tourkolias said strong liquidity will lead to an increase in loans to attractive business sectors. Furthermore, operational efficiency will be improved as the Group's central and administrative operations are already undergoing changes. Mr. Tourkolias also stressed viable businesses will be supported through the effective management of bad loans.
The NBG CEO said of the bank's share capital that it was now open to private investors. Reports suggest major funds such as Fidelity, Pimco, BlackRock Inc, Norway's sovereign fund Norges and funds managed by billionaire financier George Soros were among the foreign investors that bought the shares. Prominent Greek shipowners were also reported to have put their trust in the bank.
As the bank is now second in Greece in terms of private capital participation, the recent offering "is the first decisive step towards further widening private sector participation in the National Bank" according to its CEO.