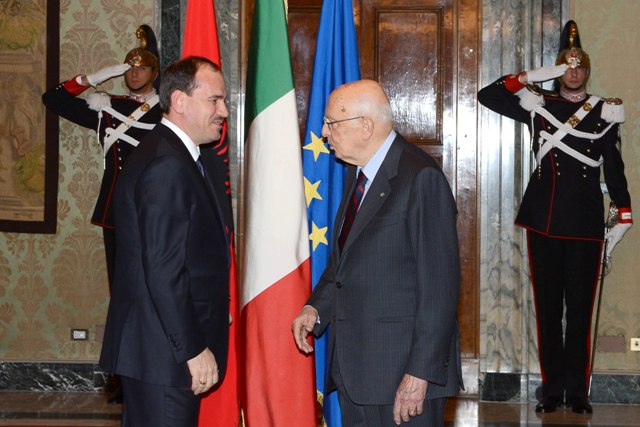 Tirana, July 18, 2013
The President of Albania, Bujar Nishani has received a message by the reelected Italian President, Giorgio Napolitano.
"I was happy to receive your cordial congratulations on the occasion of my reelection as President of the Republic of Italy. Your regards confirm to me the spirit of friendship that characterizes the relations between our two countries. I am confident and feel encouraged in fulfilling my institutional responsibilities that await me after this unexpected renewal of my term in office", writes Napoletano in his message.
In this message, President Napoletano expresses his delight for the invitation received by President Nishani to visit Albania and confirms this visit in our country. /ibna/