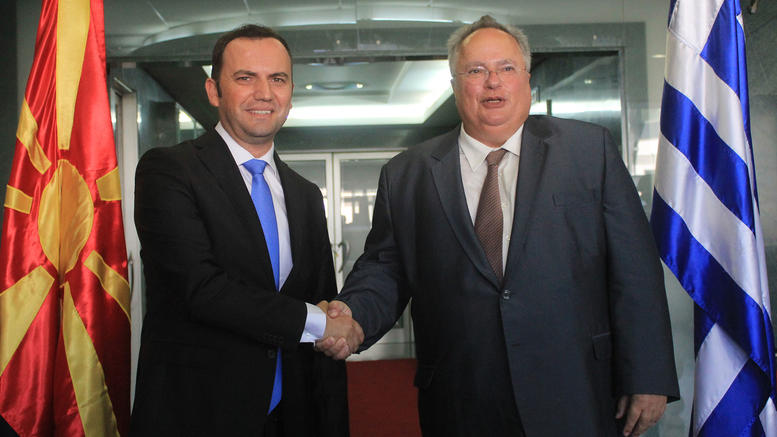 Deputy prime minister for European Affairs of fYROMacedonia, Bjayar Osmani, was in Athens on Tuesday where he met with Greek foreign minister, Nikos Kotzias, and deputy foreign minister, Giorgos Katrougalos, in order to discuss developments in the name issue.
Bhayar Osmani said after the meetings that time is short and that a solution to the name issue must be found soon because, as he noted, if no solution is found by April, the process is losing its meaning.
Osmani added that fYROMacedonia is ahead of a "historic and golden year" for closing the name issue and unblocking the country's Euro-Atlantic perspective.
Osmani also said he expects UN envoy Matthew Nimetz to make a proposal at the next meeting with the negotiators of the two countries, but added that proposals can be submitted by both sides, not just the mediator.
According to Osmani, what is important is the intensification of the process so that the issue closes in the first half of 2018.
He refrained however,  from reporting details of the positions of fYROMacedonia in the negotiations, while asked to comment on name proposals that have seen media coverage (such as "New Macedonia") say it is only speculation.
Asked about the likelihood of a referendum, he said this is the second step, adding that the first phase must be at the center of attention and that a decision will then be taken whether or not to hold a referendum.
Finally, Osmani appeared optimistic that an agreement could be reached between the two countries./IBNA