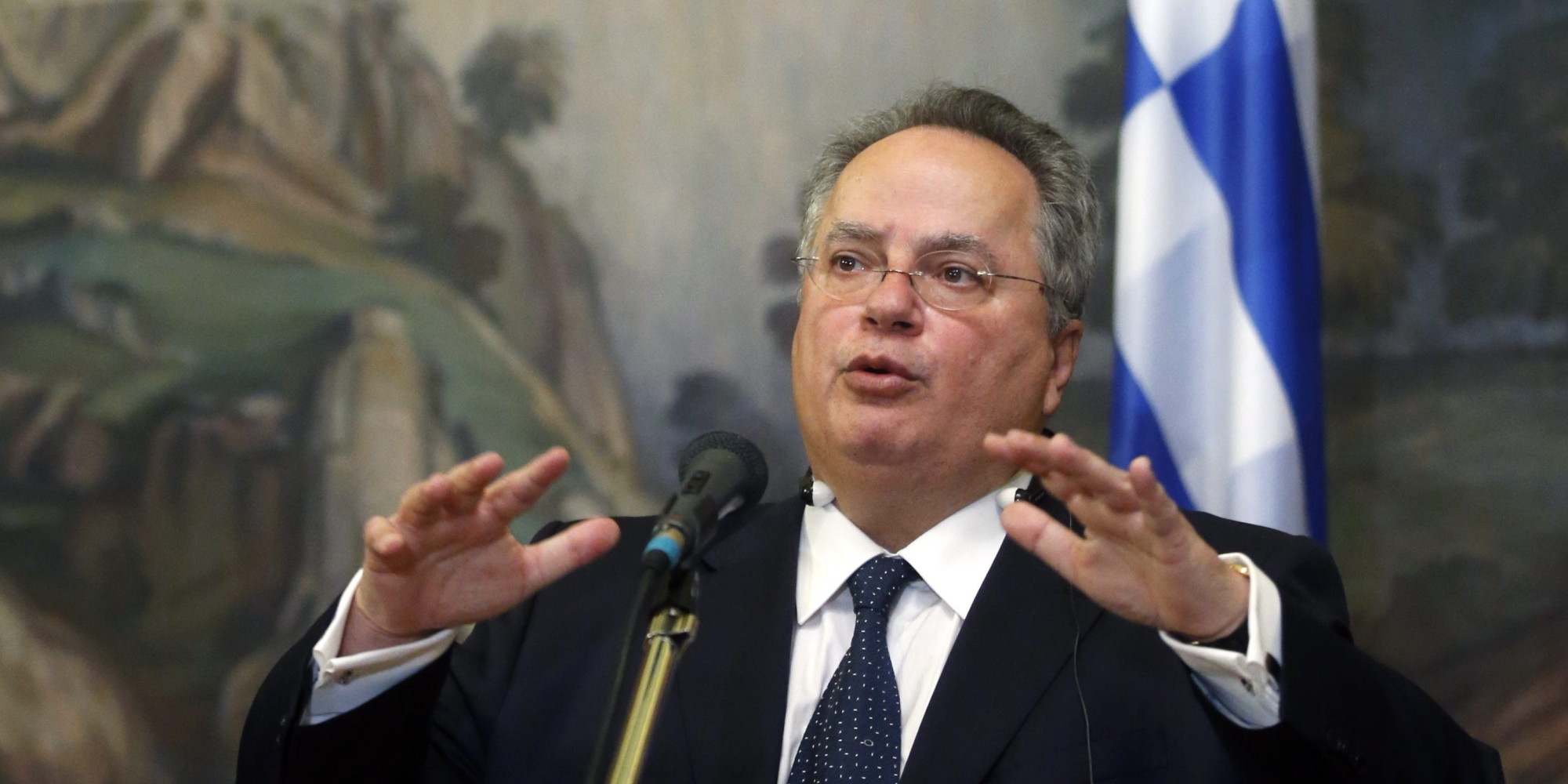 Talking live on a political television show about the name issue, the Greek minister of Foreign Affairs, Nikos Kotzias stated that Greece is to present fYROMacedonia with a draft agreement within February.
The agreement will concern "all open issues relating to the name" of the former Yugoslav Republic of Macedonia (fYROM) as well as "related issues of irredentism", Kotzias said in an interview on ERT public television, on Monday night. Moreover, as regards to irredentism, Kotzias explained the draft will contain "references to the international and regional position of the country and with a positive agenda for developing bilateral relations", ANA-MPA reports. The state-run agency reads that "he rejected a 'piecemeal' approach to the problem as unrealistic and stressed that the government is aiming for a settlement of all issues in a single comprehensive agreement."
Since and due to the fact that the constitution of the neighbouring country and its revision is an issue widely talked about, lately, when the Greek politician was asked, he said that no matter the agreement, it must be constitutionally protected "through a revision of the neighbouring country's constitution."
"Kotzias emphasised that the compound word used in the name agreed upon must be in the Slavic dialect and remain untranslated, stressing the importance of this for the Greek side. He noted that UN mediator Matthew Nimetz has proposed four possible names in the Slavic dialect."
The minister explained that the Greek government wishes to reach an agreement in which the name will "cover the full range of uses, with a clear timeframe for the implementation of the agreement", underlining that "there can be no differentiation between domestic and international use in an age of globalisation."
Kotzias stressed the positive results an agreement would bring to both partners in the talks -clearly saying that, resolving the name issue would bring fYROMacedonia closer to NATO's door, without forgetting to mention all good effects a final solutions would have on Greece, too.
He believes that a "good government proposal for the name issue will find the required support in the legislature".
Also, Kotzias spoke of the negative stance of the Greek opposition, that, according to him is "unfairly raising the bar (…) refusing to give the government credit for progress made on the issue, while noting that the government was doing 'what was patriotically and nationally right' during the negotiations".
Lastly, he was very clear, saying there is no "secret diplomacy" going on during the talks.
Early in the afternoon, Nikos Kotzias will meet with Matthew Nimetz, in Athens, at the ministry of Foreign Affairs…/IBNA