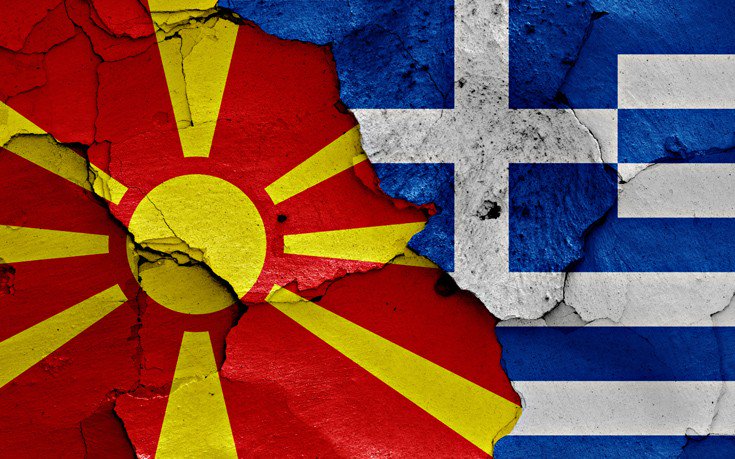 A name dispute that lasts for (25) years is a painful story for the involved sides and a stroke of luck when  things change, politicians make efforts and the solution feels closer than before.
But when this is jeopardised by extreme behaviours could the situation avoid looking murky?
"Right-wing nationalist and diaspora organizations in both Macedonia and Greece have launched campaigns against what they fear may be a rapid solution to the long-running dispute over Macedonia's name", reads balkaninsight.com.
Greek nationalists insist that any name (compound or not) that would include the term "Macedonia" that -they say- belongs to Greece and Greece only, would betray Greece's identity and more particularly that of people in the northern Greek prefecture and land called "Makedonia" ("Macedonia").
"The Greek Federation of Cultural Associations of Macedonians, and some other diaspora movements, have announced protests and launched a petition against any UN-sponsored compromise name that would include the term 'Macedonia'", reports balkaninsight.com.
"Macedonian rightists for their part seek the withdrawal of their country from the UN-sponsored name talks", notes BIRN, adding the following: "The front-runner in the anti-compromise camp in Macedonia is Macedonian Human Rights Movement International, MHRMI, which is based in Canada.
In December, this group started renting billboards in the capital, Skopje, and issued statements demanding Macedonia's withdrawal from the name talks that are due to intensify this year."
What nationalist groups of both countries agree on is that, a compromise name would be a kind of below-the-belt blow for the two countries. There have been accusations against both governments (that of Zaev and Tsipras) for accepting to be UN's "puppets" and patronise their peoples by trying to impose unacceptable policies that would alter or even ruin their national identity.
Relevant protests have been and will be staged in fYROMacedonia and Greece due to the ongoing talks on the name dispute, that were relaunched last December, after breaking a three-year deadlock.
However, up until now, the political will of both sides seems untouched and unaffected by these reactions, with high-level officials in Athens and Skopje looking forward to put an end to the dispute…/IBNA