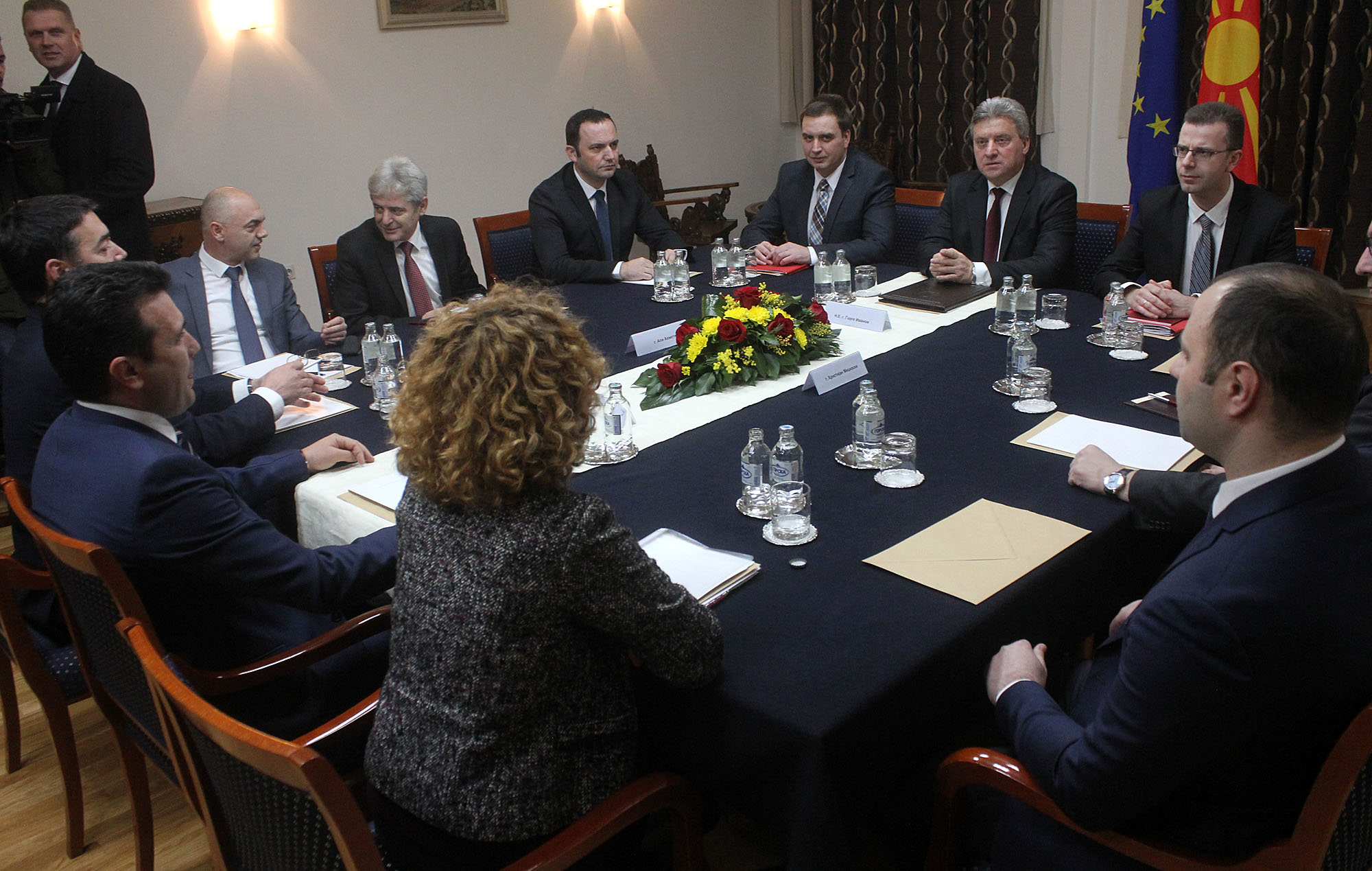 The situation in Skopje following the meeting between the leaders of the main parties in the country and state leaders to discuss the package of proposals on the issue of the name submitted by the UN official, Mathew Nimetz, is quiet.
After Saturday's meeting which lasted for more than 6 hours, PM Zoran Zaev was optimistic that an agreement would be reached, underlining the need for the involvement of everyone.
The same was also expressed by the leader of BDI, Ali Ahmeti, while the president of the country, George Ivanov and the leader of the opposition were reserved, stressing that the responsibility falls upon the government, but that they would support the process of NATO accession, upholding the country's interests.
No details are being issued as to what the proposals have been ands the ministry of Foreign Affairs says that this is being done in order not to harm the process.
Former ambassador of FYROM in the NATO, Nano Ruzin underlines that if this opportunity is not exploited, then the country will head to isolation and nationalism will prevail.
"In the internal aspect, nationalists, those who are against EU, NATO and against good ethnic relations will prevail. We will deteriorate relations with Greece and other neighboring countries. We will remain outside of NATO and EU, by being an isolated country. But this would be a failure of the policy led by PM Zaev and the country will need to head to elections", Ruzin says.
This week, the UN intermediary, Mathew Nimetz is expected to come to Skopje to talk to state leaders and political parties about the package of proposals for the name. /balkaneu.com/